Does Russell Crowe Have a Girlfriend? Inside the Actor's Love Life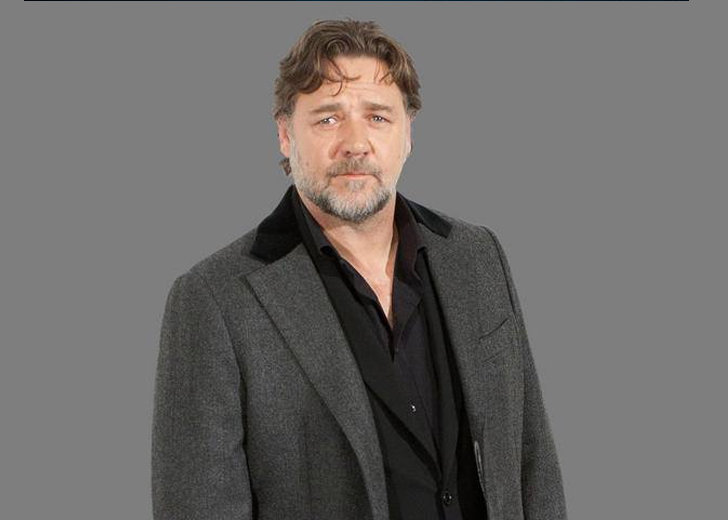 Russell Crowe has often made headlines for his interesting love life. 
The actor prefers to keep his love life private, but as one of the biggest stars in Hollywood, the media and fans won't leave him alone. 
They have often questioned, "who is Russell Crowe dating?"
According to reports, the Gladiator star is currently in a relationship with his girlfriend, Britney Theriot, an actress-turned-real estate agent.
They were linked in November 2020 after Daily Mail reported that they were spotted enjoying a game of tennis. 
The outlet even reported that his girlfriend was the spitting image of Crowe's ex-wife, Danielle Spencer.
Crowe and his girlfriend are thought to have met on the set of his 2013 film, Broken City. 

Russell Crowe and his girlfriend, Britney Theriot (Source: Daily Mail Australia/Instagram)
The encounter came right after the Gladiator actor and his former wife separated in 2012. While they have not publicly confirmed their relationship, they have been photographed together frequently.
Most recently, they were photographed by Daily Mail during their visit to the Art Gallery of NSW in Sydney.  
Russell Crowe's Other Rumored Girlfriend
Before Crowe was linked to his girlfriend, he was rumored to be dating Terri Irwin, the wife of late Australian wildlife expert Steve Irwin, in early 2020.
The rumors circulated after the Hollywood actor visited the Australian zoologist at the John Oliver Koala Chlamydia Ward. 
"Russell and Terri have definitely been spending more time together in recent times," a source told New Idea in 2019.
The source added that the duo had always been close, and all their friends were desperately rooting for them.
But Irwin has continuously denied the rumors, claiming that her late husband was the one for her.
In 2017, Irwin said, "In all honesty, he (Russell) and Steve became friends many years ago, and after Steve passed, you find out who your true friends are. And Russell has been very loyal as a great friend."
She said that the Les Misérables actor was one of the first few people to check up on her when her husband, Steve Irwin, tragically passed away.
Irwin was touched by Crowe's action but shared that she felt sorry for him because he was forever linked to her. 
Russell Crowe and His Former Wife
Crowe was previously married to Spencer for decades. The former couple first met in 1989 on the set of The Crossing and had an on-and-off-again relationship. 
In 2003, they finally tied the knot in Crowe's own backyard in Nana Glen, NSW. The duo welcomed two children, Charlie Spencer Crowe and Tennyson Spencer Crowe. 
But nine years later, in October 2012, they announced they had split before finalizing their divorcing in 2015. 
The reasons for their divorce are unknown, but in 2012, she opened up about her life with the superstar to The Australian Women's Weekly.  
She revealed she had been overwhelmed by the newfound fame from being with the blockbuster Aussie star.
Spencer did not want the attention and just wanted to live a normal life.
"I didn't like that phase of our lives at all - I couldn't get out and be normal. And I like to be out and be normal. I like to sit in a cafe and observe people. I don't want to be observed," said the actress.