Revisiting Russell Crowe's Controversial Relationship with Meg Ryan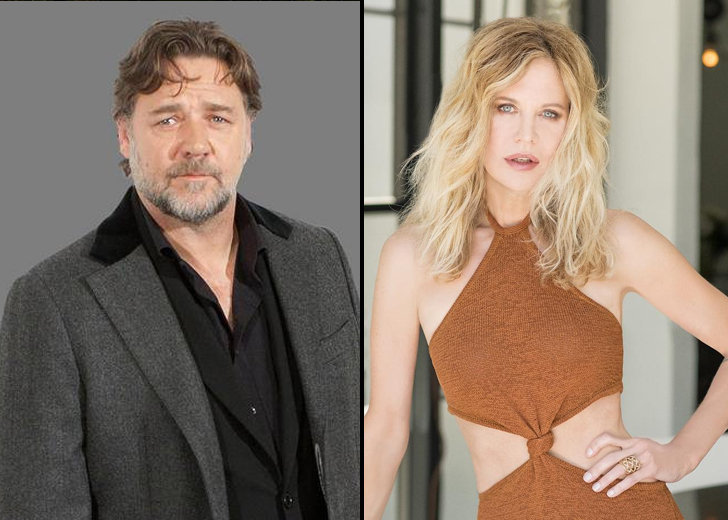 A broken marriage, on-set romance making it off the production, affair, and homewrecker accusations — the triangle between Russell Crowe, Meg Ryan, and her then-husband Dennis Quaid had it all. 
It was the perfect recipe for a Hollywood scandal that the tabloids readily lap up, print out headlines for. 
Guilty as charged! 
Revisiting the Romance
Ryan's image as the rom-com queen, the lovable and wholesome girl anyone would readily fall for, took a massive hit at the turn of the century. 
Well, that was to be expected. She was a married woman at the time, and some questionable pictures had found their way to the press. 
Ryan and Crowe were costarring for a 2000 thriller, Proof of Life. 
Ironically, the movie's plot went something like this: Ryan's character, Alice's husband, was kidnapped. Crowe's character, Terry, was helping her find him. In the process, they fall for each other.  
As the short-lived couple was busy making the movie, scandalous photos of them getting cozy on set emerged, the tabloids went wild.
Shortly after, Ryan and Quaid divorced. 
The romance between Ryan and Crowe didn't last for much longer either.
So, in the public sphere, Ryan cheated on her husband, divorced him, then dumped the man she was cheating with. She was instantly vilified. 
Peeling the Layers
The news of Ryan and Crowe making their romance official and Ryan's divorce came almost simultaneously. 
Still, reports claiming that Ryan and Crowe had "been seen smooching and nuzzling in restaurants and clubs all over London" had been around for a while at that point. 
From the limited perspective that everyone had back then, it was easy to pin the blame on Ryan and peg Crowe as a homewrecker. 
However, as always, there was more to the story. 
In an interview with InStyle (via. The List), Ryan candidly explained that her husband had been unfaithful in their marriage for a long time. 
Although she did admit that she also found out the full extent of his infidelity after the divorce.
The point that she was trying to make so painfully obvious was that Crowe had nothing to do with her failed marriage. He just happened to be at the end of that road. 

Russell Crowe and Meg Ryan in 'Proof of Life' (Source: Twitter)
Ryan further backed up her claims over an interview on The Oprah Winfrey Show, where she pressed, "My marriage was a ... very unhealthy marriage," she clarified, adding, "I probably should have left it much earlier."
It was never about another man...I think once the tabloids get a hold of three celebrity names you're just really in trouble.
That being said, having come out of a nine-year marriage, Ryan wasn't quite ready to jump right into another one. Sadly, that was something Crowe wanted. 
It was too much too soon for Ryan. They broke up less than a year after going public. 
Well, let's not forget that while all this was going on, they still had a movie underway.
But neither of the lead cast members signed up for interviews and promotional tours — presumably to avoid the oh-so-obvious questions that they'd have to deal with on camera. 
Despite the movie's plot being intrinsically linked to one of the most talked-about scandals in Hollywood, the gossip train didn't really pad the movie's box office performance.