Rod Wave's Death Rumor Was Initiated Using 'Gemetria'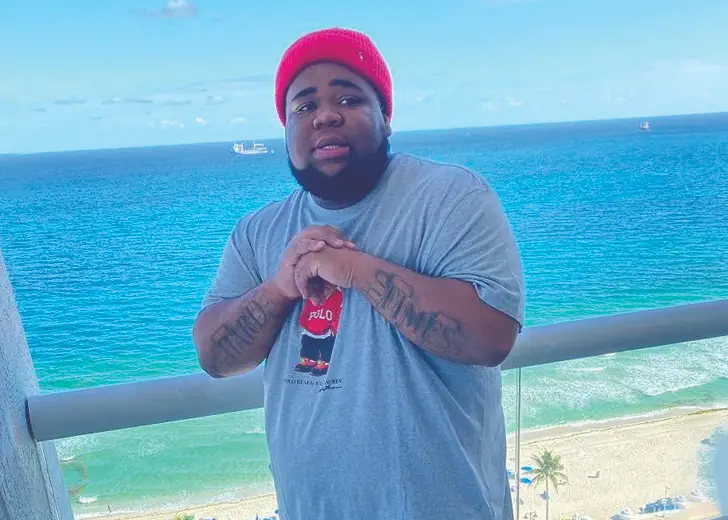 Twitter is a platform where rumors of all kinds thrive. Celebrity death rumors are no exception.
But even among the plethora of rumors making their way around Twitter, a few stand out for how ridiculous they are.
One such rumor was that rapper Rod Wave was dead, which started back in November 2020. Hundreds of tweets wishing the rapper rest in peace surfaced before the news of him being dead was disproven.
The speculation of Wave being dead begun after a Twitter user tweeted out a theory predicting his death. The user backed his theory using gematria, a Jewish form of numerology in which letters of the Hebrew alphabet are substituted with corresponding numbers.

Rumors of Rod Wave being dead begun from a prediction made using gematria. (Source: Twitter)
Though it sounds ludicrous, conspiracy theorists have often used gematria to make predictions. One of the more known conspiracy theorists known to have used the aforementioned method is the Illuminati conspiracy theorists.
The user posted screenshots of the calculations he did, using several pieces of information, including Wave's birth date, full name, the days left in the year, etc., and concluded the rapper had exactly 38 days to live.
"Rapper Rod Wave has a possibility of dying on Monday (11/23)," the user wrote. "No i'm not tryna manifest anyones death you bot b*tches, i'm just tryna make people aware of something that could happen."
Was The Rumor of Rod Wave Being Shot True?
Though the rumor of Wave being dead gained quite a bit of traction, it didn't take long for it to get debunked, particularly because he was still active on social media.
However, as soon as rumors saying he was dead were proven to be untrue, another one saying he had been shot began making its way around Twitter.
"Rod wave ain't done got shot hellll nah," a user tweeted in December 2020.
Just like the previous death rumor, this one was false as well. However, that didn't stop it from making a few rounds on several social media platforms.
Reportedly, the rumors started on Facebook, with posts alleging a shooting. But while the alleged shootings did not happen, Wave had been arrested in the past for several cases, including a 2018 weapons case.
Rod Wave Arrested for Choking His Ex-girlfriend
Throughout his career, Wave has made headlines several times for being arrested. Most recently, he was taken into custody for choking his ex-girlfriend in front of their children because he suspected her of speaking to other men.
Wave was arrested on May 1, 2022, on a felony charge of battery by strangulation. According to the New York Post, he went to his ex-girlfriend's Osceola County home and angrily accused her of seeing other men.
Reportedly, he attacked her in front of their two children, throttling her until she couldn't breathe. He then left the scene and returned to accuse her of stealing his cell phone and damaged some property before leaving again.
According to the woman, she and Wave were not a couple at the time of the incident.