Rod Wave Reportedly Disses Morray as News of Being Replaced on Mo3's 'In My Blood' Comes Out
Rod Wave is seemingly unhappy about being replaced.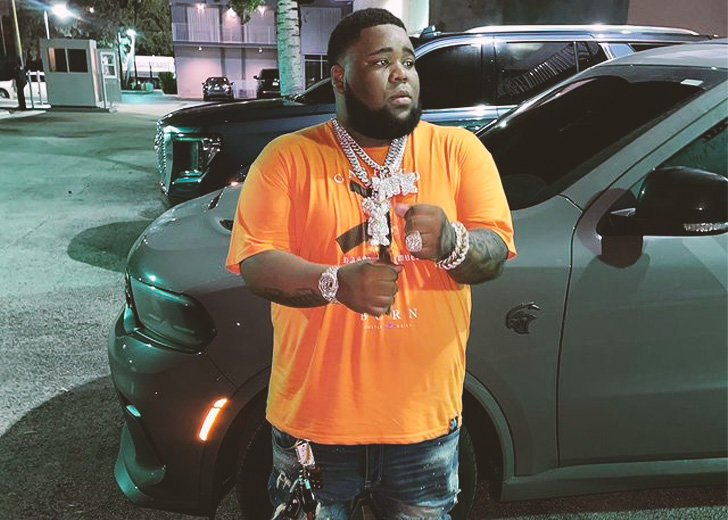 A few months ago, Rod Wave released his third studio album SoulFly, which contained 19 tracks with one feature from Polo G, exemplifying that the heavy-set rapper needed nobody's help.
The album landed the rapper his first No. 1 on the Billboard 200 thanks to 130,000 album-equivalent unit sales when it debuted. 
Rod Wave's newest album displaced Justin Bieber's Justice. The rapper's first album Ghetto Gospel, peaked at No. 10 in 2019, while his second album, Pray 4 Love, hit No. 2 on the Billboard 200 in 2020. 
His latest album's two singles, 'Street Runner' and 'Tombstone,' peaked at the 32nd and 82nd spot on the Billboard Hot 100 and became the second and third most-played songs respectively on Apple Music at one point.
SoulFly cemented the Florida rapper's position as one of hip hop's current contenders. 
After the success of his latest release, Rod Wave returned with the deluxe edition of the record with nine new tracks and features from Kodak Black on 'Get Ready,' where he seemingly dissed another rapper.
Rod Wave's Subtle Diss
In the first verse of 'Get Ready,' Wave raps that labels ignored him, but now they were trying to make another version of him. His lyrics had some fans believing it was a diss towards the industry at large. 
He then follows up with another verse that has fans speculating he was throwing shots at Morray, the crooner from North Carolina. 
Grab a fat [person] out the trenches and replace me/Tryna duplicate me, can't be.
Along with the reference of another "fat" rapper, many believed Rod Wave was also referencing Morray's record, 'Trenches.' 
Morray clinched the tenth spot on the 2021 HipHopDX Rising Star list, and after signing to Interscope Records, he released his album Street Sermons which contains the single 'Trenches.' 
Reason for Rod Wave's Diss
Many fans believed that Wave had beef with Morray after he was replaced on a track. 
Although Mo3 passed away last year in a fatal shooting, his team released a new track titled 'In My Blood' featuring Morray. However, Mo3's manager Benjamin Rainwater revealed that Morray was not the first choice for the record. 
During a sit-down with Street Starz, Rainwater explained the track was created for Rod Wave, but then after Mo3 death, Morray came along, and according to Rainwater, he was genuine.
Morray even gave away every single dollar from the proceeds on the publishing side to Mo3's family.
On the track, Morray does not forget to pay homage to the late budding Dallas rapper. Before the song's release, Morray paid a visit to Mo3's gravesite, which is captured in the song's music video. Additionally, the video is filled with footage of Mo3 with his close friends, including Boosie Badazz.
Although Rod Wave has not mentioned why he was replaced on the tracks, fans have speculated that the Florida rapper and North Carolina crooner are in a feud.