Rod Wave Likes to Keep Life with His Girlfriend on the Down Low
Rod Wave and his partner welcomed twins earlier this year.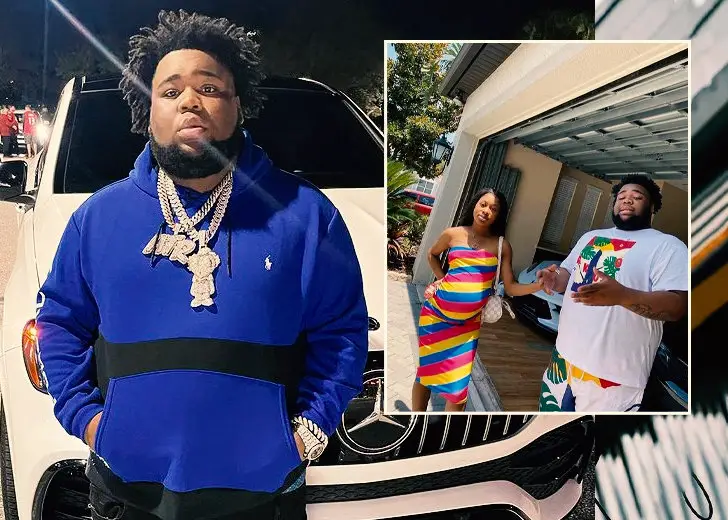 Huge congratulations to Rod Wave and his partner for the birth of their twins earlier this year. The American rapper confirmed the news during a candid conversation with the hosts of The Breakfast Club show in March 2021. "We just had babies," he stated while revealing the couple welcomed twin girls.
In the interview, the rapper, whose real name is Rodarius Marcell Green, also talked about his relationship with his longtime girlfriend.
It was a rare occasion to see him talk about his personal life, as he has preferred to keep his girlfriend's identity and their relationship details under wraps over the years.
Handling Popularity and Relationship Together
When Wave was asked how his popularity affects his relationship with his girlfriend, he hinted that he and his girlfriend were in a very private space, enjoying their time together.
"Me and her, we, going at it [relationship] like, we'll be going through some of you won't even know. That's how I really want to keep it like," he said.
The rapper added he wanted nobody to interfere in their "business" while saying that if he starts discussing his relationship in public, people would write various stories and make a mess around his peaceful personal life.
Wave also said she understood his lifestyle and work, being on his team, which has helped both of them avoid misunderstandings.
She, always, she on my team, so you know, she just. I don't know how she handles it but she knows I don't really like to see it [misunderstandings]. So, she won't even bring it up to me.
Life after Twins
The St. Petersburg native admitted that his perspective towards his life changed after the birth of his twin daughters.
The 'All Week' singer explained he used to be busy with his concerts and tours and would even go on trips planned at the last minute, but now his mind constantly tells him to go nowhere but home to see his girlfriend and his babies.
Wave further shared he planned to work hard regardless of any situation to provide a good future for his family.
Fans Always Curious About His Personal Life
With his music and raps, Wave has earned a huge fan following across the world. But those fans also look to learn about his personal life.
Some fans have even come across an Instagram handle [with username @dee_.18], which they believe belongs to the rapper's girlfriend. The account is currently managed as a private account and has 22,000 followers.
Some fans, amongst those 22,000 followers, have the privilege to scroll through her Instagram posts and see her stories.
On April 3, 2020, a fan took to Twitter to share four photos of the rapper with his alleged girlfriend, which were originally posted by the mentioned Instagram handle.
Two of the snaps in the tweet saw the lady showing off her baby bump, while in the other two, the rapper was seen taking her on a drive in his car.