Rocsi Diaz's Dating History Including Famous Relationship with Ex Boyfriend Eddie Murphy
Rocsi Diaz and Eddie Murphy were together for a while before Murphy told her to kick rocks.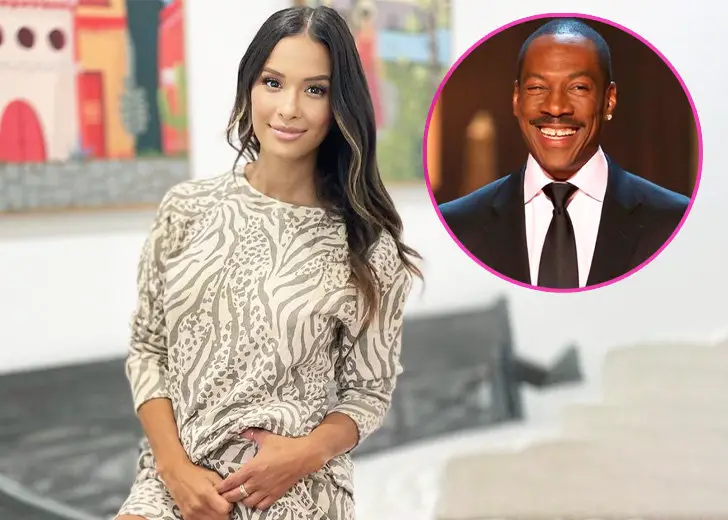 Raquel Roxanne Diaz, also known as Rocsi, is an American television and radio personality. 
She was born in Louisiana and moved to the East Coast after graduation. She began her career as a DJ in Boston. 
The radio host then moved to Chicago in the mid-2000s and worked as a DJ for the Chicago radio station Power 92 WPWX-FM under "The Midday Mami" moniker. Her hosting capabilities caught BET's attention, and she was hired as a co-host of 106 & Park in 2006. 
She co-hosted the show with Terrence J. The show was broadcasted to over 85 million households across several countries. She left the show in 2012 and joined Entertainment Tonight as a news correspondent, where she was known as "Rocsi Diaz."
Speaking of her love life, the famous host is not yet married and is reportedly single; however, she has dated many prominent personalities in the past. 
Rocsi Diaz and Eddie Murphy
Rocsi's most famous boyfriend was actor and comedian Eddie Murphy. Despite the 23 year age gap, the couple was together in 2012. 
In June 2012, Rocsi and Murphy were spotted on a coffee date, and they weren't shy about their public show of affection. The former couple was embraced in a hug, with Rocsi beaming as Murphy whispered into her ear and nuzzled her face. 
They came out as a couple at a pre-BET Awards celebration which officially put speculations to rest. Diaz had even joined Murphy on a family vacation in Maui, Hawaii, but neither had confirmed nor denied their relationship.
Unfortunately, their relationship did not work out, and the two broke up just as fans were warming up to them. According to reports, the actor dumped the former BET 106 & Park host after she became too clingy.
A source told Bossip that the pair had a very casual relationship, but Rocsi wanted more. According to the source, Rocsi constantly called and texted, checked his social media, and questioned where he was and who he was with. 
And Murphy, who didn't work like that, stopped returning her calls.
Rocsi Diaz's Other Relationship
Before Murphy, Rocsi was reportedly linked to actor Tyrese Gibson, who she dated between 2003 to 2006, David Bowens, who she dated in 2007, Michael Misick, who she dated in 2008, and Amar'e Stoudemire, who she dated in 2010. 
At one point, she was rumored to be dating Bruno Mars and also linked to NBA superstar Shaquille O'Neal after their flirty exchange in an interview. 
In 2019, Rocsi had interviewed O'Neal on E! News' Pop Daily segment when the basketball star joked about her being in his DMs. It all started when co-host Carissa Culiner asked O'Neal to share his "little fun flirting" skills. 
O'Neal then revealed that Diaz was in her DMs, saying things like, "Even though I'm Spanish, you know I like that chocolate." He then responded, "Once you go Shaq, you never go back," However, it was all fun and games. 
He confessed he was kidding, and that she said done no such thing.