Has Rob Lowe Had Plastic Surgery Done to Maintain His Youthful Features?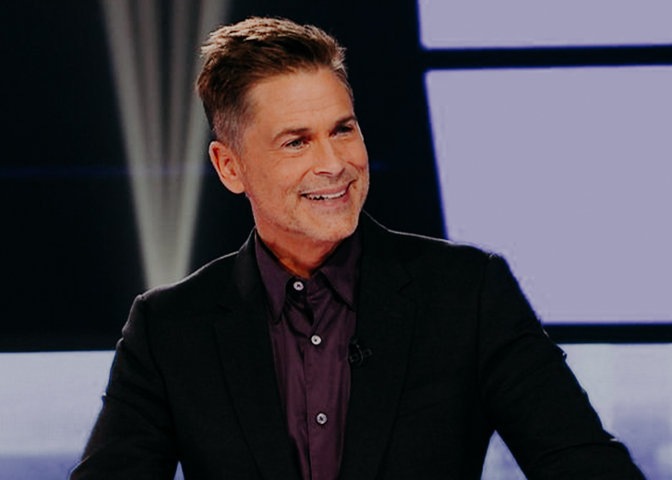 Robert Hepler Lowe, popularly known as Rob Lowe, is a Hollywood star best known for his appearances in movies and television shows such as The Outsiders, The West Wing, 9-1-1: Lone Star, Holiday in the Wild, and Code Black.
For his portrayal of Sam Seaborn on the NBC drama The West Wing, he won a Satellite Awards and two Screen Actors Guild Awards with a Primetime Emmy Award and two Golden Globe Awards nominations.
In addition to being an acting powerhouse, Lowe is a global heartthrob with an attractive personality. Over the years, he has managed to defy the aging process, as he is still as good-looking as ever at the age of 57.
Rob Lowe's Secrets to Looking Young
During an interview with Today magazine in February 2018, Lowe opened up about the secrets to his youthful appearance. He explained that quitting bad habits, like drinking, at a young age helped him maintain his physical appearance.
"When I was in my mid-20s, it was: I've got to stop drinking," Lowe shared. "Then it became: I need to find a workout that I love, followed by starting to eat better, and cutting out things like sugar."
At one point in his life, the St. Elmo's Fire actor also realized that he needed to stop eating like he used to in college. Consequently, he became more disciplined and focused on his eating habits as he grew older.
Lowe further shared that he never underwent extreme diet plans. Instead, he lived a low-carb lifestyle for decades.
Don't get me wrong; I still love pasta and pizzas. But I know that they're a special treat. In my business, I don't have the option to not be at my best. So, I just make healthy choices most of the time. I never diet.
He also admitted secretly looking up to other stars like Tom Brady and The Rock and following their lifestyles.
No Plastic Surgery For Rob Lowe
While Lowe has managed to look young forever, fans have repeatedly inquired if the actor has had plastic surgery to maintain his youthful features.
He has not undergone plastic surgery to the best of anyone's knowledge. Neither the actor nor any verified news portal has publicly disclosed any reports on Lowe's plastic surgery thus far.
That being said, Lowe has been the epicenter of quite a few cosmetic surgery specualtions. Several outlets have claimed that he has undergone cosmetic procedures like facial surgery, botox infusion, and getting fillers to shape his facial features. That being said, these claims are nothing more than speculations in the absence of evidence.
Still, the only clear connection between Lowe and plastic surgery is that the actor himself played a psychotic plastic surgeon Dr. Jack Startz in the 2013 film Behind the Candelabra.
Rob Lowe's Grooming Routine
Lowe, who is married to makeup artist Sheryl Berkoff, has two sons.
He shared his grooming routine in collaboration with GQ magazine in August 2020.
In an IGTV video posted on the GQ Instagram handle, the actor said the skincare routine might not give the results immediately but would work wonders in the long run. 
He also explained the skincare routine was more emblematic of how someone is taking care of themselves holistically.
In the later part of the video, Lowe advised anyone watching to routinely practice five key things which he followed in his routine: use moisturizers, keep your eye serum on ice, pick up some dry shampoo, shape your hair, then mess it up, and wear a mask to bed.