Tom Brady Pays Tribute to Wife Gisele Bündchen & Ex Bridget Moynahan on Mother's Day
Tom Brady wished both his wife Gisele Bündchen and ex Bridget Moynahan this Mother's Day.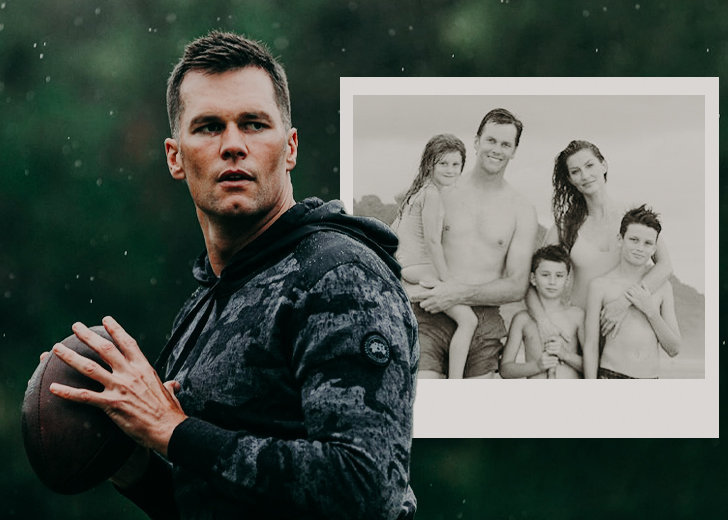 On the occasion of Mother's Day, NFL star Tom Brady penned a heartfelt message for his wife Gisele Bündchen on Instagram along with a black and white family photo featuring her and their kids: John "Jack" Edward Thomas, 13, Benjamin Rein, 11, and Vivian Lake, 8. He applauded her love and support for the family. 
He also took to Instagram stories to honor his wife with a sweet photo of his wife and their children. He made sure not to forget his ex Bridget Moynahan, with whom he split in 2006. "Happy Mother's Day @bridgetmoynahan," he wrote along with a photo of the pair, their son Jack and Bündchen.

Tom Brady's Instagram story for his ex Bridget Moynahan: ( Source: Tom Brady's Instagram)
Brady and Bündchen 12 year Marriage
The couple first met in 2006, and about a month later, they decided to go official. But, in February that year, Brady learned that he was going to be a father with his ex, Moynahan. In her memoir, Lessons: My Path to a Meaningful Life, she confessed that the pregnancy almost broke the couple apart.
I felt my world had been turned upside down. Needless to say, that wasn't an easy time, but it was a time that brought about so much growth.
Bündchen stuck around, welcoming Brady's first child on August 22, 2007, and revealed during an interview with CBS This Morning that she couldn't have asked for a "sweeter bonus child." In 2009, the two of them tied the knot in an intimate ceremony that only took 10 days to plan. 
The couple had their first child that same year and a second child 3 years later. Although their marriage has spanned decades, it hasn't always been a bed of roses, and a lot of effort has gone towards making their marriage work.
According to People, Brady and his wife needed marriage counseling because of the troubles in their marriage. The supermodel felt that her career and dreams had taken a back seat while consistently being in a position to support her husband.
At first, he was resentful towards Bündchen for the changes he had to go through, but it wasn't until a heartfelt letter from his wife that really opened his eyes. The couple eventually found a balance that made their marriage work. 
Brady and Bündchen's Blended Family
Despite splitting in 2006, Brady and Moynahan have remained friendly over the years as they co-parent their 13-year-old son with Bündchen. In fact, Bündchen also sent Moynahan some love as on Mother's day sharing a photo of Moynahan with another mom and the caption, "Happy Mother's Day to these super moms!"
Although Moynahan admitted that she had a traumatic experience of welcoming a child amid a media frenzy, Moynahan, Brady, and Bündchen managed to create a stable blended family. She told 'People' she and Brady decided to raise a child together and were lucky to find partners that supported and loved raising that child. 
 I don't think you can ask for more than that. My son is surrounded by love. 
Moynahan has no ill feelings for her ex and is constantly seen supporting his achievements, making this blended family beautiful.