Emmy-Winning Director Richie Mehta on 'India in a Day,' 'Delhi Crime' and More
Richie Mehta's family friend, a retired commissioner, suggested 'Delhi Crime' to him.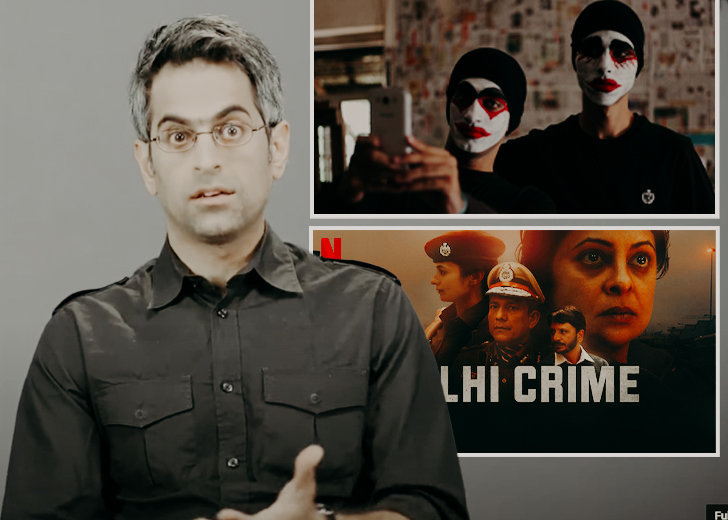 Richie Mehta, the Canadian filmmaker of Indian origin, is renowned for bringing real-life Indian stories to the international arena.
He first rose to prominence with his first feature film, Amal, which was released in 2008 and was nominated for Best Motion Picture and Best Director at the 29th Genie Awards.
Mehta succeedingly wrote and directed two films in 2013 - Siddharth, which premiered at the Venice Film Festival, before receiving over 25 International Awards, and I'll Follow You Down, a science fiction film starring Gillian Anderson and Rufus Sewell.
His 2016 documentary film India in a Day, with Ridley Scott and Google, premiered at the Toronto International Film Festival.
The Mississauga-born director's breakthrough project came in March 2019 when he created, wrote, and directed all episodes of Netflix's drama series Delhi Crime. The story was based on the 2012 Delhi gang-rape case.
The series, which received rave reviews, won various international awards, including the International Emmy Award for Best Drama Series and the Asian Academy Award for Best Drama Series.
'India in a Day' Was Shot by Ordinary People Across India
Speaking with the British Council of India in September 2016, Mehta spoke about his experiences and the process of making India in a Day.
"That film is documentary, crowd-sourced, where we asked people all over India to shoot footage of their lives using their own camera phone, whatever cameras...they could get a hold of," he stated. 
The director aimed to create a documentary that celebrated the richness and diversity of everyday life in modern India through the widest possible range of characters.
When people submitted their videos, Mehta and his team started working on making a feature-length documentary, tracking one day in India from "midnight to midnight."
The final product touched him, as he shared, "What emerged is a genuine expression from vast groups of people who do not have a public voice."
The film was first premiered at the Sheffield International Documentary Festival on June 14, 2016, and later at the Toronto International Film Festival on September 9, 2016. It was released in key cities of India on September 23, 2016.
Retired Police Commissioner Suggested 'Delhi Crime' to Mehta
After winning India's first international Emmy award, Mehta disclosed that he wasn't the one who came up with the concept of making Delhi Crime.
During a conversation with Asian Culture Vulture's producer Sailesh Ram in November 2020, he explained that he visited a family friend in Delhi, a recently retired commissioner, to learn about the police procedure for another project.
Mehta recalled the retired commissioner advising him to drop his ongoing project saying, "I got a better one for you and said, 'why don't you do something on this crime?'"
Afterward, he met the police involved in the investigation of that Delhi gang-rape case, which further influenced him to share their viewpoints with the larger audience.
His Upcoming Project: The 1984 Bhopal Gas Tragedy
The influencer director is currently working on his upcoming untitled project based on Dominique Lapierre and Javier Moro's 1997 book Five Past Midnight in Bhopal: The Epic Story of the World's Deadliest Industrial Disaster.
The story follows the 1984 Bhopal gas tragedy when a cloud of toxic gas escaped from an American pesticide plant in the Indian city of Bhopal and killed and injured thousands of people.
Mehta has again taken charge of the project as a writer, director, and showrunner. The series is produced by Indian producer Ronnie Screwvala's RSVP and Ramesh Krishnamoorthy's Global One Studios.