Katherine Langford's 'Cursed' Netflix Release Date, Cast, Trailer & Plot.
Katherine Langford is coming with a new Netflix series Cursed. The story of Arthurian legend, King Arthur, is presented in the series from the perspective of the Lady of the Lake. Here we bring for you the detailed plot of the series, release date, trailer, and cast member of the new Netflix series.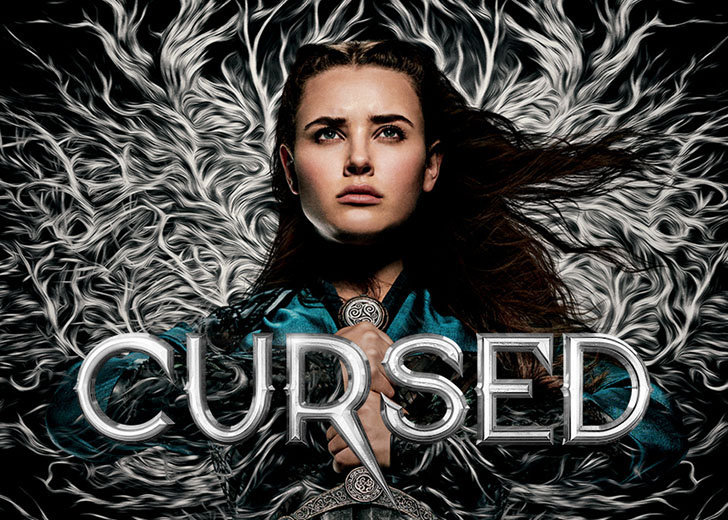 'Golden Globe Award' nominated Australian actress Katherine Langford is coming up with a new Netflix original series named Cursed. The last time we saw Langford in a Netflix series, she played Hannah (a girl who died by suicide) in mystery-drama series 13 Reasons Why.
In the upcoming series Cursed, Langford plays a rebellious Lady of the Lake—whose mysterious powers and legendary sword makes her a formidable character.
In this article, get insight on everything we know about Katherine Langford featured upcoming series Cursed and its plot, release date, trailer, and cast.
What Is The Plot Of The Series 'Cursed'?
Netflix's upcoming fantasy series Cursed is based on the same-titled adult illustrated novel. The book was written by Thomas Wheeler (television writer and producer) and illustrated by Frank Miller (comic book writer and film director).
The book-turned-series reimagines the legendary stories of King Arthur through the eyes of a young lady named Nimue, or the Lady of the Lake. In other words, Cursed centers around the legendary Lady of the Lake instead of King Arthur.

Katherine Langford as Lady of the Lake or Nimue in Netflix series Cursed (Photo: Katherine Langford's Instagram)
The show's synopsis on Netflix states that Nimue is a character who is "armed with mysterious powers and a legendary sword." She assists "charming and courageous King Arthur on a mission to save her people."
Armed with mysterious powers and a legendary sword, young rebel Nimue joins forces with charming mercenary Arthur on a mission to save her people.
Talking with Entertainment Weekly, the story writer and showrunner, Tom Wheeler, shared his experience of creating such an iconic story and its characters on screen. He said that filming the show was indeed unique and thrilling, yet creatively challenging task. He also talked about the importance of the central character Nimue, played by Katherine Langford.
"Realizing these characters from page to screen was a unique and thrilling creative challenge. I think first and foremost when casting for Cursed, Frank and I were looking for a mythological truth, actors who could bring the emotion and the humanity to legendary characters without losing the sense of elemental magic and epic stakes. Led by Katherine Langford, who is equal parts classic hero and sword-swinging badass, this extraordinary cast has brought such depth, commitment, and heart to this story. We can't wait to introduce them to audiences around the world."
When Is 'Cursed' Release Date?
The series Cursed is set to premiere on Netflix globally, on July 17, 2020. The initial season of the series will consist of a total of 10 episodes. 
Is There A Trailer For Series 'Cursed'?
The first visual look of the series Cursed was out when Netflix and series' creators released a 1 minute 12 seconds long teaser on June 18, 2020. The teaser displayed a battle-like-sequence with a voice-over of Katherine Langford.
However, the storyline of the series was only manifested briefly when the final 2 minutes 19 seconds long trailer was dropped on YouTube by Netflix on June 30, 2020.
The trailer shows that the protagonist Nimue loses her closed ones when evil men attract and burn her neighbor. Following that, Nimue is shown making a promise to her mother to deliver the legendary sword to Merlin. And by the end of the trailer, she is seen fighting against bad men to complete her mission.
Cast Members In The Series 'Cursed'
In addition to Katherine Langford, there are numerous exciting and talented actors in the series Cursed.

Katherine Langford and Devon Terrell as Nimue and King Arthur, respectively, in Netflix series Cursed (Photo: Cursed's Instagram)
Other cast members include Devon Terrell as King Arthur, Sebastian Armesto as King Uther Pendragon, Gustaf Skarsgård as Merlin,  Shalom Brune-Franklin as Igraine, Matt Stokoe as Gawain, Daniel Sharman as Weeping Monk, Peter Mullan as Father Carden, Emily Coates as Sister Iris, Lily Newmark as Pym, Billy Jenkins as Squirrel, and Bella Dayne as Red Spear.