Inside Ric Ocasek and Paulina Porizkova's Turbulent Marriage
Model and actress Paulina Porizkova opened up about her late ex-husband's betrayal.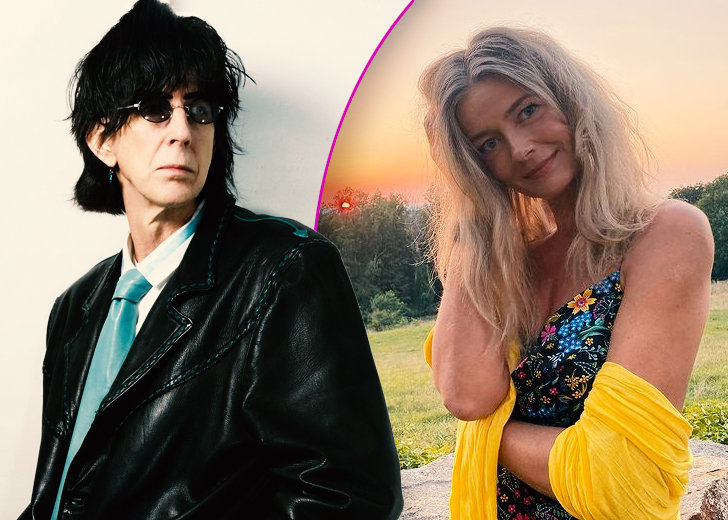 Former model and actress Paulina Porizkova has had a wonderful career. She began modeling at a very young age in Paris, France. Her first pictures as a model were published on the cover of a magazine in the year 1983.
But it was at the age of 18, Porizkova made a sensational breakthrough in the world of modeling by becoming the first lady from Central Europe to feature on the cover of the Sports Illustrated Swimsuit issue in 1984. 
In July of 1985, her modeling pictures were featured in the New York Magazine. Apart from modeling, she was also being offered small acting roles in movies.
In 1984, Porizkova modeled in a music video for the song 'Drive' by The Cars. It was here she would meet her future husband, American singer, songwriter, musician, and producer Ric Ocasek, who was primarily the frontman for the popular rock band. 
Currently, Porizkova is a mom to her two sons, and at 56, she is trying to figure out her life again. 
Paulina Porizkova's Marriage with Ric Ocasek
After meeting on the set of the music video and dating each other for five years, the model-singer pair decided to get married on August 23, 1989.
She was a successful model and Ocasek was an idolized rock singer. So they made a perfect pair. Their marriage lasted for nearly thirty years, but in May 2018, they both agreed on getting divorced. 
On September 15, 2019, Ocasek was found dead in his bed by Porizkova as she was attending to him with his morning coffee. His death, at 75 years, was as a result of his then ongoing lung illness. 
Betrayed by Husband Ric Ocasek 
In an interview with Extra, Porizkova said it was two days after her ex-husband died that she found out about his betrayal. 
The former rock singer disinherited his model wife in his will as he felt abandoned by her. Even after their divorce in 2018, the ex-husband and wife lived together as Ocasek had lung disease and needed to be taken care of due to surgery.
As per the will signed by Ocasek on August 28, 2019, he claimed that before his surgery, Porizkova abandoned him. As per Page Six, Ocasek's will read, 
I have made no provision for my wife as we are in the process of divorcing. Even if I should die before our divorce is final … Paulina is not entitled to any elective share because she has abandoned me
In her later interviews, the former model has expressed her concerns about why Ocasek would say anything like that. 
She shared that because of not having any separate financial resources and after getting betrayed by Ocasek, she struggled financially for more than a year after her ex-husband's death.
During that period, she would borrow money from her friends for groceries. However, Porizkova is not the only person who was disowned by Ocasek. 
His two sons from his marriage with Porizkova also were discredited from his will. Interestingly, Ocasek's will included his four other children from his previous marriage.