Paulina Porizkova Declares Budding Romance with New Boyfriend Aaron Sorkin
Paulina Porizkova is dating the writer Aaron Sorkin, with whom she attended the Academy Awards this year.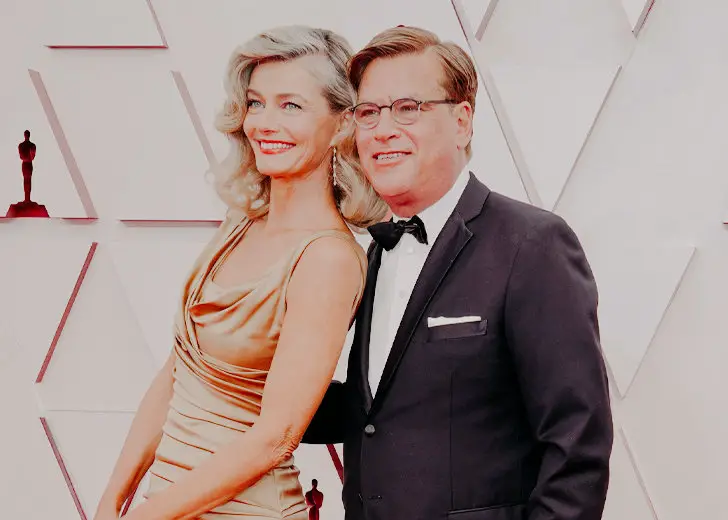 META TITLE
META DESCRIPTION
Paulina Porizkova is ecstatic over her boyfriend Aaron Sorkin. After having stood next to him on the red carpet at the Oscars, she expressed what she felt through an Instagram post. 
Sorkin and Porizkova cozied up in the chilly ventilation of the Academy Awards, with Porizkova in her gold cowl-neck gown and Sorkin in a classic black tux. The rumors that were all over the place last week, were confirmed on Sunday about the two of them being together.
Porizkova also reveals how she didn't spend money on a new dress but flaunted a fifteen-year-old Dolce Gabbana gown because she figured it made her look sort of like a female Oscar. So in case, her boyfriend didn't win one, he could still take her home. 
Sorkin didn't get the award, though, at least not the inanimate one. His script for The Trial of the Chicago 7 was nominated for Best Original Screenplay. There were limited people to attend the ceremony this year due to the pandemic, though his new girlfriend attended the award show as his guest.
Apparently, they have been seeing each other secretly for a few months now, before which 56-year-old supermodel used to drop hints and insinuations on social media about how she is back in the dating scene. That probably explains her talking openly about her rediscovered sex life and posting pictures via Instagram of herself getting ready for "date night." 
Porizkova explains that she was nervous about dating since she had just turned 56, and the last time she dated, she had been 19. She had dated her future husband, Ric Ocasek.
The fashion correspondent had gone through a difficult couple of years due to the sudden death of her ex-husband Ocasek in September 2019. Porizkova was even more disoriented to learn that the Cars frontman had cut her off his will.
The emotional and financial struggle made Porizkova terribly upset. She confessed last November to having serious bouts of anxiety during a spa vacation that made her believe she was actually suffering from a "heart attack or instant COVID."
Porizkova has found love and romance again in famed writer and director Sorkin. The playwright-turned-screenwriter Sorkin has helped create some of the wittiest, optimistic and entertaining television ever seen.
Through verbal nuances and idealistic characters, the writer has always dished out a fictional world that contrasted his own harsh reality. However, the sheer density and scope of his writing made his idealism more evident than ever.