Things to Know about SI Model Olivia Brower — Measurements and Personal Life
Olivia Brower appeared on Sports Illustrated two years in a row.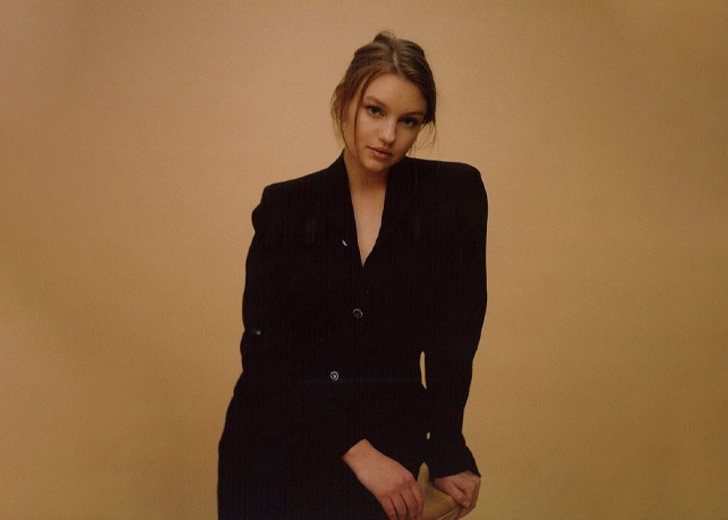 Model Olivia Brower shot to international fame in 2019 after she appeared in a Sports Illustrated Swimsuit Issue. She appeared on Sports Illustrated once again in 2020 and called it an honor as she had grown up reading the magazine.
Her two appearances on SI are the highlights of her career, and she has amassed over 330k followers on Instagram.
Here are some things to know about Brower.
Olivia Brower Saw Herself In SI At A Pharmacy
When appearing on Sports Illustrated for the second time in 2020, Brower got to see the photos for the first time at a pharmacy. The model shared about the experience during an interview with Fox News.
I was down in San Diego visiting family. We went to a local Rite Aid or CVS. And I saw it in the stands. I was with my family and it was just amazing because I got to experience that with them… And to be in my hometown, it's definitely a reflection of where I started and where I am now. 
Olivia Brower's Parents & Age
Brower was born in 1994 in California to father Bryan Brower and mother Tawnia Brower. She also has two sisters — Laken Brower and Melanie Brower.
Olivia Brower's Measurements
According to her page on Milk Management's website, Brower has a height of 5' 9" (175 cm). Her bust, waist, and hips are 34" (86 cm), 26 ½" (67 cm), and 37 ½" (95.5 cm) respectively.
She Admires Kate Upton
In the same interview with Fox News, Brower revealed she wanted to be a part of the Sports Illustrated family for a long time as she had always looked up to women who appeared in the magazine.
It was empowering for her, and she hopes that other women and young ladies will be inspired by the women who have appeared and will continue appearing in the magazine. She also spoke about her admiration for Kate Upton.
I've always loved Kate Upton. If I'm being honest, I feel like we're both big booby ladies. And just seeing her on the cover [of Sports Illustrated] not once, but multiple times made me develop a connection with her. I felt represented… She definitely represents a lot of wonderful qualities that I look up to.
Preparations For Appearing On Sports Illustrated
For her 2020 shoot for Sports Illustrated, Brower worked out with her personal trainer every day. The goal of the workout sessions wasn't to lose weight or anything of the sort but to feel confident and strong.
She was also conscious of what she ate and made sure to watch her water intake. Without her trainer, Brower went on runs and did Pilates.
Modeling From A Young Age
Brower started modeling professionally when she was just a teenager. She has worked with modeling agencies such as Bravo Tokyo, MiLK London, Women Milano, No Ties Management, and Supreme New York during her career.
She made her television debut in 2016 when she appeared in an episode of Fashion News Live titled 'Miami Swim Fashion Week 2016.'