Rhys Ifans Has a Dating History Full of Heartbreaks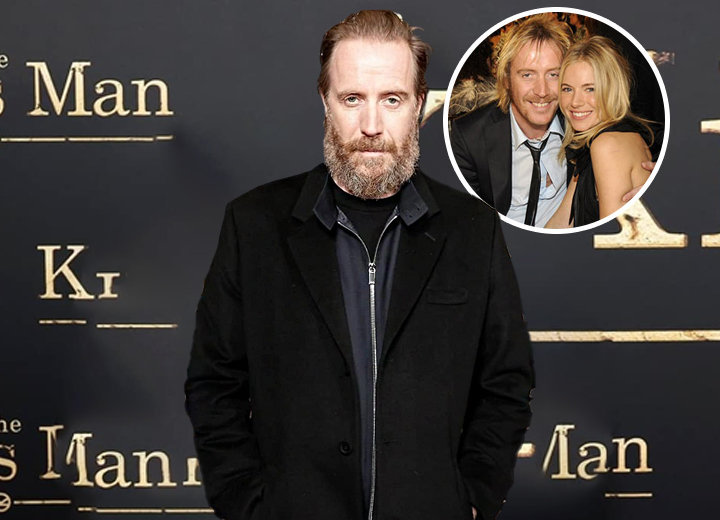 Rhys Ifans' dating life has not created headlines for quite a while. Since the mid-2010s, his name, for the most part, has only been brought up when the topic is about TV shows and movies he was a part of.
This was not the case before 2014. Ifans was very active in the dating scene in the 2000s and the early 2010s, and his personal life made a lot of headlines. And, for the most part, the news was not that great.
Rhys Ifans' Dating History
Jessica Morris
Ifans' first girlfriend, at least the one that the public knows about, was actress Jessica Morris. The two became a thing in the late 1990s.
The earliest pictures of the two date back to April 1999. They started appearing at award ceremonies and red carpet events together, posing together for the cameras and not trying to keep their romance a secret.
Having said that, the two also never explicitly spoke about their relationship, either. Maybe they did not find that necessary.
Whatever the case may have been, their public appearances continued until 2004. September 2004 was the last time they appeared in public together — the former couple attended Alexander McQueen & Another Magazine party on September 16, 2004, marking the final time they posed together for the cameras.
Sienna Miller
Sienna Miller might be Ifans' most headline-generating girlfriend to date. The House of the Dragon actor and the Anatomy of a Scandal actress started dating sometime around 2007.
Things progressed quickly between the couple, or so it seemed to the outside world. The couple got engaged in March 2008, just within a year of dating.
Ifans, apparently, had proposed to her three times. And the actress, who had her fair share of relationship drama with Jude Law, accepted his proposal only on his third attempt, on her 26th birthday in December 2007. They wanted to keep everything hush-hush, but reports suggested they were already planning a wedding.
His heart would be broken just a few months later.
By the time June 2008 came around, the couple had ended their engagement, and she had already moved on with another man. She claimed things were "never that serious," and she did not want to settle down and have kids just yet.
Ifans, who sold his house and moved in with Miller, became homeless for a while and took shelter at his friends' houses. He was even seen roaming the streets of London looking like a broken man.
Kimberly Stewart
Ifans would not mope around for long, though. By the end of July 2008, he had already had a new dating rumor about him.
Starting mid-July, the two were seen going on many dates together, and the actor even paid a visit to his partner's London apartment one of those nights.
This connection, though, never turned into anything substantial.
Anna Friel
Ifans' latest and last girlfriend was Anna Friel. Accounts differ, but they started their relationship around late 2010 or early 2011.
This might have been Ifans' most quiet relationship, as the two did not create many headlines. They were spotted in public only a handful of times.

Rhys Ifans with his ex girlfriend, Anna Friel. (Photo: Twitter)
People and even the media thought they were only dating, but Harper's Bazaar later confirmed that she was actually his wife for three years. They got married in 2011, although the exact date is yet unknown.
Ifans and Friel separated amicably in 2014, and according to her, there was no bad blood between the two.
"Things didn't break down because there was no love there," Friel told Harper's Bazaar in September 2018. "In reality, it was just because we'd become friends, or we were spending too much time apart, and that's actors for you – that's our industry."
Since their breakup, Ifans has not been linked to anyone else.