Renée Ash on Monty Lopez Scandal, Breakup, and Moving On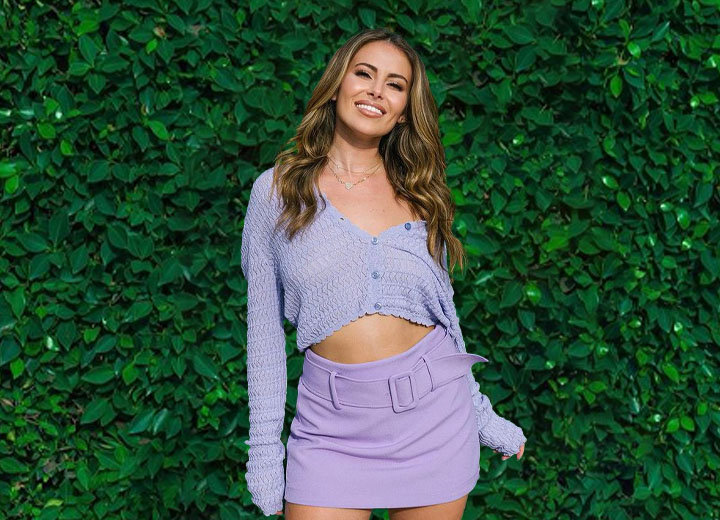 On August 26, 2022, TMZ's Verified podcast uploaded an episode with Renée Ash, who had a five-month affair with Monty Lopez. 
More than a month ago, she had done an exclusive interview with Page Six and revealed the details of her relationship with Lopez, also famously known as Addison Rae's father. 
During the podcast, Ash and the three other hosts discussed the scandal's aftermath, her life, and her career aspirations. 
Renée Ash on Relationship with Monty Lopez
Back in July 2022, after Ash's interview with Page Six went live, it was all anyone was talking about. Many people criticized her and called her a home wrecker, revealing she had been getting death threats. 
During the podcast, she mentioned that some death threats came from 10-year-olds who also accused her of dating Lopez for clout. 
A friend had introduced Ash and Lopez at a party, and although their initial meeting did not go well, they grew closer as they spent more time together. 
She said that Lopez was sweet to her and could keep up with her 25-year-old lifestyle even though he was 40. She eventually fell in love with Lopez and assured the hosts that for her, the relationship was "1000% real."
Ash even added that she still might not be over Lopez. But after finding out that he was cheating on her, she said she was traumatized and working on her mental health while advocating for other people's mental health as well. 
Throughout the relationship, and even now that it had ended, Ash believed Lopez had not been with his estranged wife, Sheri Easterling, for a long time. 
Although Easterling and Ash have not been in contact, they had conversed through a mutual friend, but the latter refused to talk about it, saying it was private. 
As for Rae, Ash found out through multiple sources that Rae did not blame the latter for her family's matter being blown out of proportion.
And since they were talking about Lopez, the hosts also asked her about the entire Lopez, Yung Gravy, and Sherri Easterling situation. Ash noted that Easterling could do whatever she wanted, including dating Yung Gravy.
Renée Ash on Her New Found Fame and Career
After speaking about her relationship with Lopez, the quartet discussed Ash's newfound fame and career. 

Renée Ash talking about Monty Lopez and her career on TMZ's verified podcast. (Source: YouTube)
Before the scandal blew out, Ash had twenty thousand followers, but now she has over fifty-four thousand. 
When asked how she would use her newfound following to boost her career, Ash revealed she had received many opportunities but could not share all the details. She added it was something "really fun and interesting and maybe a little scandalous." 
When one of the hosts asked her if she would do a reality show like Too Hot To Handle, Ash replied, "something like that was in work," alluding that her next project could be a reality show. 
"So we're kind of moving into just enhancing my personal brand. There are offers coming my way for reality stuff, which is exciting because like I said, if you want to go out for tequila shots, you will be in for a treat it might be scary okay," said Ash.
She added she was open to trying anything except OnlyFans. That was where she would draw the line.