Is Rebbie Jackson Sister of Michael Jackson? Know About Her Siblings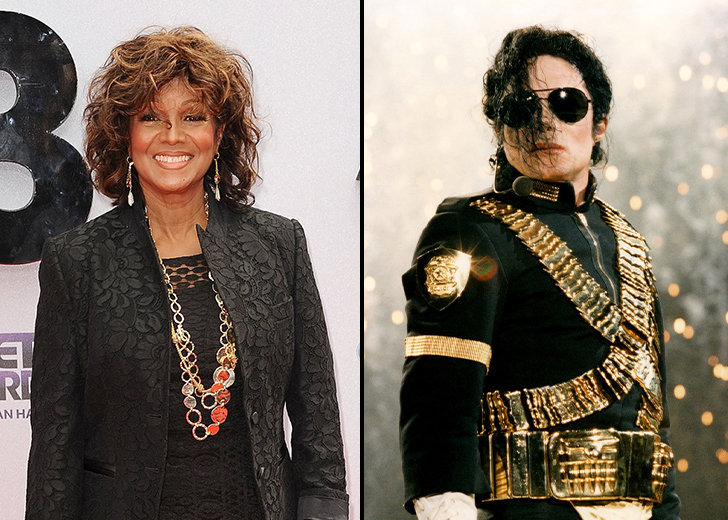 With a long career in music, Rebbie Jackson has firmly established herself as a prominent singer. The seventy-one-year-old comes from a family of entertainers, partly explaining her meteoric rise.
Her father is late Joe Jackson, known for his work as a talent manager, and her mother is Katherine Jackson, a stay-at-home parent.
On May 29, 1950, Jackson was born in Indiana-based St. Mary's Mercy Hospital, also the birthplace of her other siblings who grew up to become notable names in the entertainment industry.
Getting to Know Rebbie Jackson's Siblings
While Jackson is the oldest child of her parents, her brother, Jackie Jackson, is the oldest son having born on May 14, 1951. 
Jackie is a singer and former professional baseball player who once played for the Chicago White Sox in 1970.
He released two solo albums in his glittering career and once ran two record companies named Jesco Records and Futurist Entertainment. He is a father to his four children.
The third eldest in the family is her brother Tito Jackson, a singer and a guitarist born on August 4, 1973.
In 2002, Tito became a judge in BBC's Celebrity singing competition named Just Two of Us. He has three children.
Next on the list of Jackson's siblings is Jermaine, born on December 11, 1954, as the fourth child of Joe and Katherine.

Rebbie Jackson's siblings Jermaine Jackson and La Toya Jackson, pictured together. (Photo Credit: Instagram)
In his long career as a singer, he released thirteen studio albums and earned a Grammy nomination in the Best Male R&B Vocal Performance category for his 1980's hit album Let's Get Serious.
Further, his fans also saw him appearing in 2007's edition of Celebrity Big Brother UK. In addition, Jermaine participated in shows like Gone Country and Celebrity Wife Swap.
His working credit also includes the A&E television series The Jacksons: A Family Dynasty, where he served as the executive producer.
Rebbie Jackson's Other Siblings
Born on May 29, 1956, Jackson's sister La Toya Jackson made a name for herself with the CBS variety show, The Jacksons.
After 1977, she took on a solo singing career, releasing her self-titled album in 1980.
She has nine studio albums to her name, with Stop in the Name of Love, released in 1995 being her last to date.
Like her brother Jermaine, La Toya participated in Celebrity Big Brother UK two years later.
Later in 2011, she was seen in Celebrity Apprentice, followed by a starring role in a self-owned reality show Life With La Toya in 2013.
She is also the author of her two autobiographies named 'La Toya: Growing Up in the Jackson Family' and 'Starting Over,' published in 1991 and 2011.
After La Toya, the Jackson household saw the birth of their son Brandon Jackson, who unfortunately died shortly after his birth on March 12, 1957.
Her other siblings include brothers Marlon Jackson and Randy Jackson. Marlon, nicknamed "The Danciest Jackson," is a retired singer who released his first solo album, Baby Tonight, in 1987. Marlon is a father to his three children.
Randy is popular for his singing and piano skills. In 1988, he started his record label, Modern Records, and the following year released a self-titled album with his band Randy & the Gypsy.
She also has a half-sibling Joh'Vonnie Jackson, born because of Joe's alleged love affair of nearly three decades with Cheryl Terrell.
Siblings Michael Jackson and Janet Jackson
The popular entries on the list, Michael and Janet, were born on August 29, 1958, and May 16, 1966, respectively. While Michael was the eighth born, Janet was the youngest of her siblings.
Jackson's sister is still active in her illustrious singing career, but Michael rightly dubbed the "King of Pop" tragically passed away in 2009 from acute propofol intoxication.
At the age of six, he started his singing career alongside his brothers as a member of The Jackson 5, still known to date for their hits like 'ABC' and 'I Want You Back.' 
Later in 1971, Michael opted for a solo pop career and gained worldwide attention with his 1982's best-selling album Thriller.