Has Reba McEntire Had Plastic Surgery? She Says No, the Internet Says Yes
McEntire looks drop-dead gorgeous even in her 60s.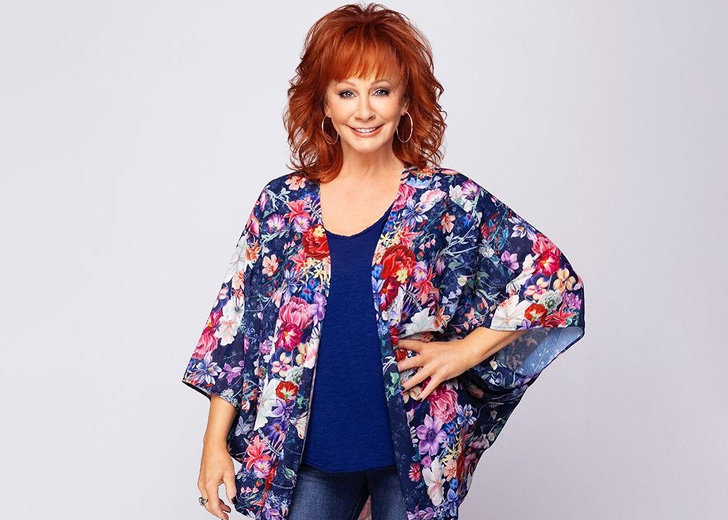 Since releasing her first single, 'I Don't Want to Be a One Night Stand' in 1976, Reba McEntire, famously known as Reba, has wooed her fans with her musical prowess and her ever-lasting beauty. 

The country music queen has been in the public eyes for over four decades, and yet she looks as glowing and beautiful as she first entered the limelight.

Her red hair, contagious smile, and wrinkle-free skin make one flawless sight to spectate, prompting fans and followers to question, has Reba McEntire had plastic surgery? 
Has McEntire Had Plastic Surgery?
Netizens, young and old, are confident that McEntire has had a slew of plastic surgery procedures to look as appealing as she was in her heyday. Many of the believers have even harshly criticized and trolled the 66-year-old for going under the knife. 
"Truly sad that one of my fave country stars Reba McEntire got so much plastic surgery and now resembles the grinch," tweeted one of her followers.
Another joined the bandwagon, stating that Reba was "literally the poster child of plastic surgery." The critic opined they hadn't seen her expression change once. 
"I am surprised she can still move her face to sing!" a third commenter chimed in, pointing out McEntire looked younger than she did in her 30s. 
While some people criticized the veteran singer, others showed their support. One particular fan stated she loved McEntire even though she had undergone plastic surgeries. Another person also weighed in on the topic and mentioned that the altercations were serving the singer fine. 
McEntire's Boyfriend Dislikes Plastic Surgery
In February 2021, the speculations of McEntire's plastic surgery found solid grounds after National Enquirer(via Suggest) reported that her relationship with boyfriend Rex Linn was on the rocks.
According to the report, the duo argued after Linn asked the Oklahoma native to drop off Botox. He wanted McEntire to embrace her natural self, but the singer wasn't planning to quit cosmetic procedures. 
While the story added fuel on McEntire's plastic surgery claims, the 'Fancy' songstress has not recently commented on the rumors. But she had denied using botox in an interview with Ok! Magazine back in 2009. 
"I just don't do it. Everybody else can, it's fine with me," McEntire said, clarifying she didn't want to put the product in her body. She then explained that undergoing surgery was better than using Botox.
Reba McEntire's Beauty Secret 
Right after gushing about Botox, the musical artist dished on about the secret behind her youthful appearance.
McEntire credited her beauty to her healthy skin routines, including taking off makeup every night and cleansing.
She explained that she washed her face every morning with a Japanese product named Noazir and moisturized it properly before using sunscreens.
As per her accounts, she used products that helped her skin breathe as much as possible. She also did facials regularly and consumed fish oils and lots of water. Besides skincare, McEntire revealed she did pilates, walking, and weight workouts for 30-60 minutes per day.