Rex Linn Was Once Almost Married — What Happened to His Previous Relationship?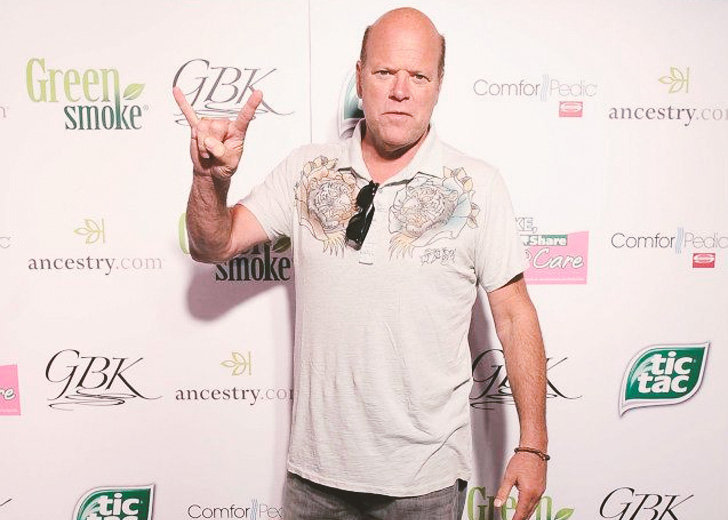 Rex Linn knew he was not made for the banking life, and so when Penn Square Bank, where he was working, collapsed in 1982, he finally had an opportunity to start something new.
He always loved movies and wanted to become an actor and decided to go for it lest he regretted it in his 80s. He got his first acting gig thanks to his longtime friend E.K. Gaylord II.
He had featured roles in Dark Before Dawn and Shadows on the Wall.
Since then, he has appeared in numerous films alongside great actors such as Kevin Costner, Tom Selleck, and Sylvester Stallone.
But perhaps audiences easily recognize him as a homicide Detective Frank Tripp on the beloved CBS hit series, CSI: Miami which ran from 2002 to 2012.
Is Rex Linn Married?
Despite all the fame and success, the actor is very private about his personal life. He has shared nothing about getting married or having a wife.
That being said, he almost had a wife once. He was reportedly engaged to Renee Derese, a trauma unit nurse, in 2010.
In his 2010 feature for Oklahoma State University, the actor talked about his acting career and relationship. 
In the feature, he mentioned how he had everything in his life except marriage and a wife. Then, coming to a positive note, he shared it was going to change, implying he was getting married.  
That's about to change. I came all the way to California to find my Texas girl and the guys on the (CSI: Miami) set said I have met my match.
"I am the luckiest guy on the planet," he added, suggesting he had found a partner to make her his wife. 
Despite his statement, there have been no reports of his wedding. Also, he never talked about having a wife. 
But the Los Angeles Times reported on November 10, 2010, that he had bought a Sherman Oaks home for $1,415,000 for himself and his partner, Derese. 
Rex Linn's Girlfriend
It is unconfirmed when Linn separated from his fiancée, but recently he made headlines for his relationship with country music legend Reba McEntire.

Rex Linn with his girlfriend Reba McEntire. (Photo: Instagram)
In October 2020, McEntire revealed their romance during an episode of her Living & Learning podcast, telling fans she was dating a "sweetheart of a guy."
She noted they had been talking during the pandemic.
Months before this revelation, Linn shared a picture on Instagram of himself and McEntire at dinner in January 2021. 
The pair had formed a friendship after meeting on the set of Kenny Rogers' movie The Gambler in 1991. They kept in contact with each other over the years.
At that time, McEntire was married to her then-manager, Narvel Blackstock.
They split in 2015 after more than a decade and a half together. In 2017, the singer revealed she was dating Anthony "Skeeter" Lasuzzo, a retired oil geologist and amateur wildlife photographer, but called it quits as of late 2019.
But when the COVID-19 pandemic hit, Linn reconnected with McEntire, who eventually became his girlfriend.
Since sharing the news of their relationship, the duo has given fans a glimpse of their romance on social media a handful of times.
The Breakdown actor and Tremors actress even made their public debut as a couple at the Country Music Awards in November 2020. Linn appears smitten with McEntire, and he might just make her his wife.