Will Sasso Had a Heartfelt Message Following Kenny Rogers' Passing
Will Sasso, who rose to fame impersonating Kenny Rogers on MADtv, shared heartfelt words following the famed singer's passing in 2020.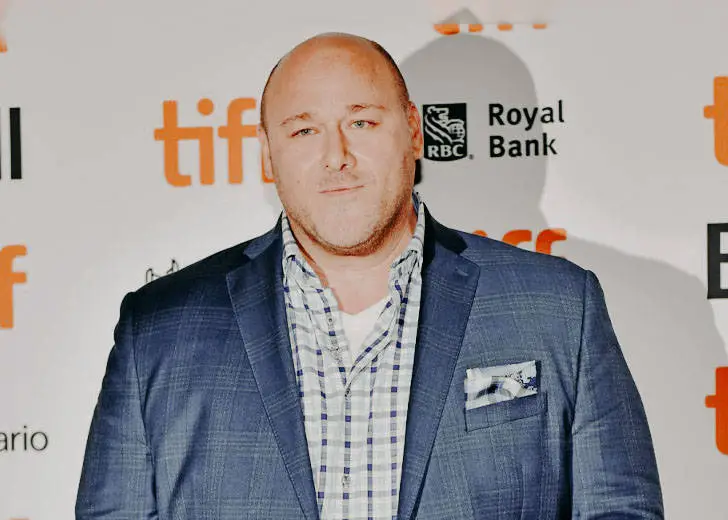 Will Sasso first developed an interest in comedy as a young boy, mostly because he was obsessed with television. Actors, comedians, and singers influenced him, and he pursued acting as a career.
Sasso had already landed his first agent at fifteen and begun acting for various productions. In 1993, the actor was cast as Derek Wakaluk in Madison (1993-1997), which helped him gain more exposure in the industry.
Today, he is an accomplished actor, comedian, and voice actor who has been involved in well-known works such as The Three Stooges (2012) and FOX's hit sketch comedy series MADtv (1995).
Sasso Mourned Kenny Rogers' Death
One of Sasso's earlier works that helped him gain recognition was MADtv, where he impersonated Tony Soprano, Dennis Franz, and Kenny Rogers.
When Rogers passed away in March of 2020, Sasso mourned the singer's death and shared his love for Rogers.
I've loved Kenny Rogers since doing a lip sync to "Islands in the Stream" in the 4th grade. His songs are all beautiful stories. Hey kids, listen to the lyrics of "The Gambler," it's timeless advice. Glad to hear he passed peacefully, surrounded by family. https://t.co/9RzBOuavM0 — Will Sasso (@WillSasso) March 21, 2020
Lionel Richie and Dolly Parton also mourned Roger's passing, with the latter even putting together an emotional video for her former duet partner.
Jane Curtin Influenced Will Sasso
Over his long career, Sasso has accrued acting credits in over a hundred works. In 2020, The Three Stooges star joined hands with Jane Curtin for ABC's sitcom United We Fall.
The show follows Sasso and Christina Vidal, who are parents to two daughters, and the situations that follow after Curtin's character (Sasso's mother in the show) moves in with them.
In an interview with On The Red Carpet, Sasso said that Curtin had influenced comedically him.
She's been literally influencing me comedically and everybody comedically to where it's like, look those guys it's like the Beatles. You don't know that you are influenced by them until you realize, you're influenced by her.
Sasso also shared about the TV dads he took inspiration from for his role as a father in United We Fall. He named Dan Connor, Homer Simpson from The Simpsons, Carl Winslow from Family Matters, Steven Keaton from Family Ties, Dr. Jason Seaver from Growing Pains, and Alan Thicke.
Sasso Is A Former Podcaster
Aside from acting and comedy, The Three Stooges star has also tried his hands at podcasting. Sasso hosted the Ten Minute Podcast, where he and his friends messed around impersonating and making jokes.
The podcast is no longer running, but its past episodes can be found on the Ten Minute Podcast site.