Meet Ray Liotta's Daughter Who's Followed Her Father's Footsteps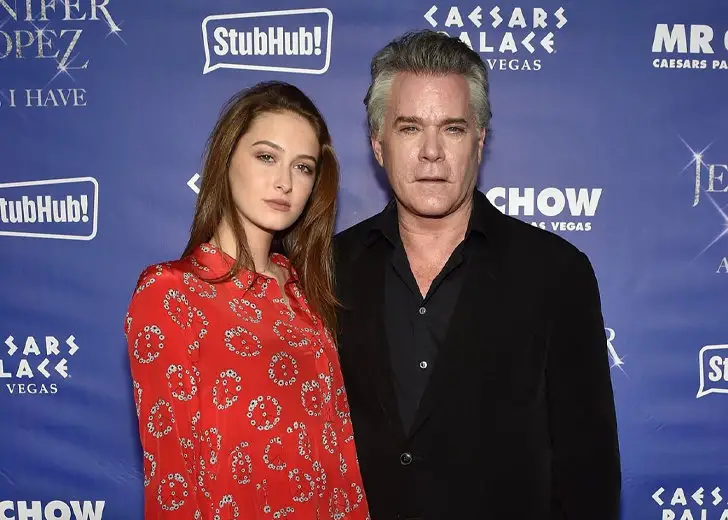 Evergreen actor Ray Liotta is a father to a daughter, Karsen Liotta. 
He welcomed his only child from his former marriage to actress Michelle Grace (1997-2004) in December 1998.
Karsen, a 23-year-old adult now, enjoyed the spotlight from a very young age. Over the years, she has also been spotted traveling with her famed dad to movie sets and premieres.
"I always go with him whenever I have a break," she told Teen Vogue in July 2015. "I enjoy hanging out on location and meeting people."
Ray Liotta's Daughter Is Following the Actor's Footsteps
Like most celebrity kids, Ray's daughter, Karsen, also followed in her father's footsteps, modeling and regularly participating in acting projects.
She commenced her modeling career after talent agent Brandy Melville approached her at the age of 14. But since she could only do it after 15 legally, she got into work after she turned legal age.
She had been acting in school plays at that time.
During the conversation with Teen Vogue, she revealed her father taught her to do her acting homework. She added her father suggested she "always practice" to "get where you want to be."

Ray Liotta and his daughter Karsen Liotta. (Photo: Instagram)
When asked if she wanted to pursue modeling full-time after school, she stated she wanted to do it from a young age. 
She also shared advice for ones of her age who wanted to pursue modeling or acting, saying it was important to "always think about how you can improve, no matter how good you are."
According to IMDb, her acting credits include a few short films such as The Dying Kind, A Rose for Emily, and Trump's America; and guest appearances in TV shows such as Nobodies and Shades of Blue.
Ray Liotta's Take On His Daughter Acting Career
In a 2016 interview with Andy Bush on Absolute Radio, Ray shared his thoughts about his daughter deciding to take acting as her career.
The Young Sheldon actor said he was positive towards his daughter's choice, and he could not make a judgment on what she should be doing in her life.
 "I am a true believer of if this is what she wants to do, what I am gonna do, how can I make a judgment like that...What you do and how you handle that time in between and I think that's what messes up a lot about [sic]," he added.
Ray Liotta's Daughter Karsen Liotta Introduced Her Father to His Fiancée
Ray, who was single most of the time after his first marriage ended in divorce, got engaged to his fiancée, Jacy Nittolo, in December 2020.
Interestingly, it was the actor's daughter who set him up with his now-partner.
Speaking on LIVE Kelly and Ryan in September this year, he shared that his daughter and Jacy's son were friends, and after Karsen got to know Jacy, she suggested that she be her father's date.
The rest, as they say, is history.