'Young Sheldon' Star Iain Armitage Was a Theater Critic before He Started Acting
His parents belong to the theater industry.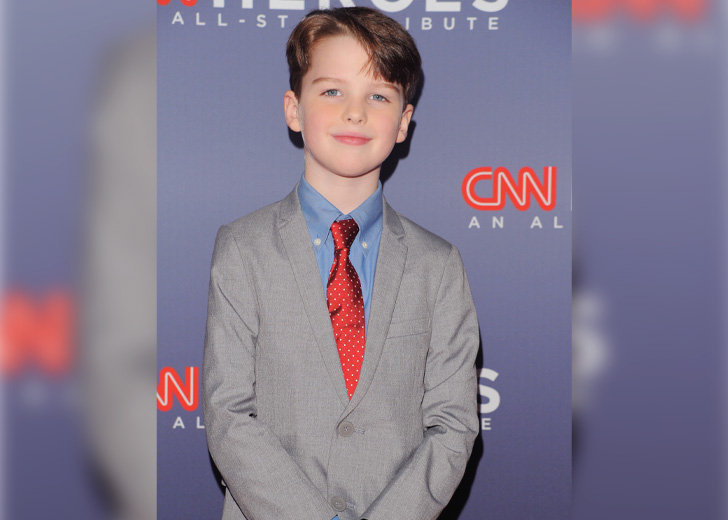 13-year-old Iain Armitage is a talented child actor renowned for his starring role as Sheldon Cooper on the CBS sitcom Young Sheldon, a prequel to The Big Bang Theory.
In the show — which is set in the late 1980s and early 1990s — he plays a nine-year-old boy who attends high school in the fictional town of Medford, Texas, and tries to fit into the world full of people.
Iain's other acting roles include Ziggy Chapman on HBO's drama series Big Little Lies and Young Brian Walls in the biographical drama film The Glass Castle. He also provided the voice for young Shaggy Rogers in Scoob! and police puppy Chase in PAW Patrol: The Movie.
Iain Armitage Started as a Theater Critic With Parents' Support
Before he started acting, the Georgia native first rose to prominence with his YouTube series Iain Loves Theatre, where he reviewed stage shows from musical theater.
In his videos, he rated many aspects of the performance, from the plot to the music to the choreography, which he particularly enjoyed in the musical Pippin.
That said, the credit to his vast knowledge of the theater and film industry and his success goes to his parents, Euan Morton and Lee Armitage, as they reportedly introduced him to the entertainment world at the early age of three.
Iain also admitted that his parents supported him to be an actor when he appeared for an interview on CBS Mornings in September 2017.
You see, it [acting] does not exactly run in the family because my mom is not an actress but my dad is an actor.
Iain Armitage's Father Is a Theater Artist
According to IMDb, Iain's father, Euan, has been on stage since childhood and continued to work in theatre after graduating from Mountview Academy of Theatre Arts.
His breakthrough role came in 2002 when he played the role of Boy George in the West End production of George's autobiographical musical Taboo. He even received a Laurence Olivier Award nomination for his performance.
In subsequent years, he acted in theatre's musicals such as Sondheim on Sondheim, The Who's Tommy, Chess, Parade, Hedwig and the Angry Inch, and Hamilton. He was also part of plays such as Measure for Pleasure, Howard Katz, and Two Gentlemen of Verona.
During an interview on The Broadway.com Show in September 2017, Euan said good things about his son and his works. He said,
Yeah he's huge and I think it couldn't happen to a nicer child and I would say that even if he wasn't my son genuinely because he is kind, generous, isn't selfish [sic].
Iain Armitage's Mother Comes From a Theater Background Too!
The young actor's mother, Lee, isn't particularly an actress or theatre artist but she does belong to the theatre industry. She is a theatre producer who has been part of many theatre musicals and plays.
She and Euan got married to each other in 2004 and welcomed their only child, Iain, in July 2008.
According to Dailymail's report, Iain liked everything he watched, for the most part, leading him to give positive reviews on his Facebook page and YouTube channel. His mother told the publication that he did so because he was "always so happy and excited" to get to go to the theater at all.