Here Is Everything We Know About 'Young Sheldon' Star Raegan Revord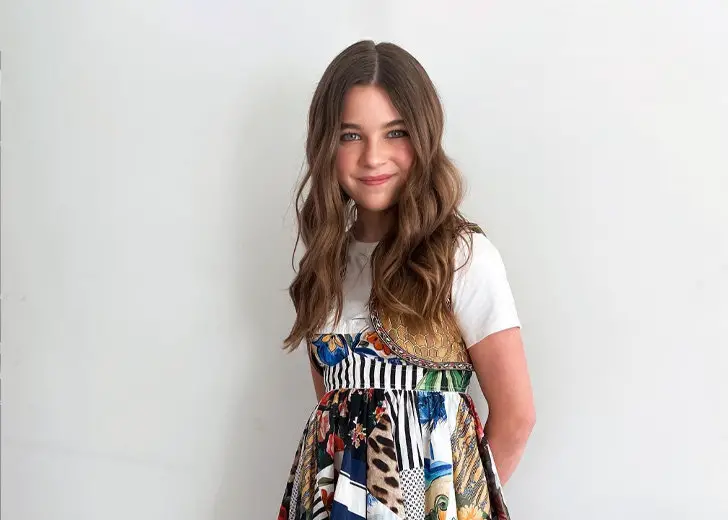 The final episode of season 5 of Young Sheldon is fast approaching, and fans are already sad at the thought of it. 
Young Sheldon debuted on CBS in 2017 and has been a hit ever since. 
And throughout the show's five seasons, Raegan Revord's Missy Cooper has entertained and charmed the viewers with her sense of humor.
Missy is the twin sister of Sheldon and the younger sister of Georgie, who is nothing like her siblings. 
Revord was nine years old when she was cast on the show, and it is safe to say the actress grew up while starring in it. 
And despite her young age, she had amassed a loyal fan following thanks to her performance. 
Naturally, her fans are curious about her life, so here is a breakdown of everything we know about the starlet. 
Raegan Revord's Personal Life
Revord was born in San Diego, California, to her parents, although there are only records of her mother. 
Her mom is Holly Revord, and it seems she single-handedly raised the actress as nothing has been revealed about her dad to the public. 
Her birthday falls on January 3, and at just three years old, she and her mother moved from San Diego to Los Angeles.
She does not have any siblings and considers her on-screen brothers, Iain Armitage and Montana Jordan, her siblings. 
It is a no-brainer that she is close to her on-screen siblings, given that they spend most of their time together shooting for the CBS series. 
During an interview with CBS New York, Revord and Jordan chatted about their future on the series and their experience. 

Raegan Revord with her on-screen siblings, Montana Jordan and Iain Armitage. (Source: Raegan Revord/Instagram)
While talking about their relationship as siblings on the show, Revord noted she saw Montana as her own sibling. 
"Yeah, I can FaceTime him, call him, text him anytime. I want to point out that I haven't done so in two weeks, though, so it's been a little while," shared the actress. 
Besides acting, Revord loves to read and has launched her book club #ReadingWithRaegan on Instagram. 
Every month, she recommends a book she read and loved to her followers on Instagram. 
And when she is not reading or acting, the scarlet keeps herself busy with charity work. 
Revord is an ambassador for the Children's Hospital Los Angeles and an advocate for saving animals. 
Raegan Revord on Working in 'Young Sheldon' and Hollywood
The actress began her acting career at six years old after landing her first recurring role as Megan on Modern Family.
After that, Raegan landed a stream of guest-star appearances before hitting the jackpot with Young Sheldon. 
During an interview with Bello, she shared that the audition process for Missy Cooper was intense. 
"The audition process felt like it took forever! I had to go in a few times and every time there would be fewer girls auditioning. I originally wasn't asked to have an accent for Missy and towards the end they wanted an accent. It got a little stressful," shared the actress. 
She added she ended up with a good friend of hers towards the end of the process, which she noted was fun. 
Fortunately, she got selected, and the rest is history. Today she is having the time of her life playing Missy Copper in the hit series.