Who Is Rae Dawn Chong's Spouse? About the Actress' Three Marriages Plus Other Relationships
The 60-year-old actress has two grandchildren from her son.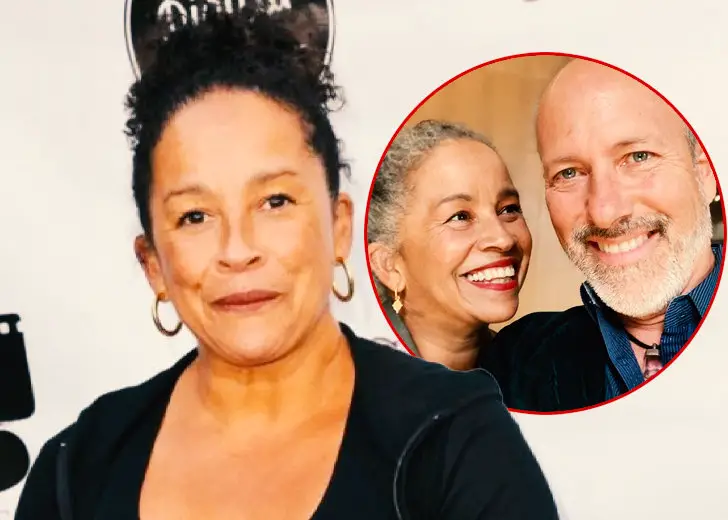 Rae Dawn Chong is a well-known face in Hollywood with her iconic role as Cindy in the 1985 movie Commando.
The Canadian-American actress is the first daughter of actor and comedian, Tommy Chong. Her father, Tommy, is of Chinese and Scots-Irish descent and her birth mother, Gail Lewis, is of Black Canadian and Cherokee descent.
The actress, 60, is currently dating Mitchell Long, with whom she regularly posts pictures on her Instagram account. She also has two grandchildren, a baby boy and a girl from her son, Morgan Bayliss. 
Rae Dawn Chong Has Been Married Thrice
Chong's first spouse was Owen Bayliss, with whom she had her son Morgan in 1982. However, their relationship went downhill, leading to their marriage's annulment — Chong had to live alone with her 4-month-old son at 21.
She has said on multiple occasions that being a mother at 21 transformed her life dramatically. She found she couldn't party hard, as she had to wake up at 6:30 a.m. and read Morgan's The Cat in the Hat three times in a row.
Chong was also involved in a romantic relationship with American actor John Stockwell. The pair met found each other when they made the City Limits in 1983.
"We hated each other at first," she said, speaking about Stockwell, "but hate is not the opposite of love, indifference is."
She shared her three-story Malibu retreat with the actor before the pair parted their ways in 1985. 
Chong met Thomas Howell in the sets of the film Soul Man, whom she dated for a while before getting married in 1989. However, their love turned sour, leading to a divorce a year after their marriage in 1990. 
The Beat Street actress started dating Nathan Ulrich in 2010 and exchanged vows a year later in 2011. The couple divorced in 2014. 
Rae Dawn Chong Revealed Spending a Night with Rolling Stone
Chong has been acting since childhood when a Walt Disney talent scout spotted her singing at her sixth-grade graduation. Her first big role was in 1982's Quest for Fire, where she acted on the big screen as a cave-woman. 
Chong played the role of the love interest in Mick Jagger's 1985 music video 'Just Another Night.' 
According to Dailymail, the actress revealed that she and Jagger had a two-day fling back in 1977 when she was just 15 years of age while he was still married to his first wife, Bianca.
'You're cute,' said legendary Rolling Stones frontman, to which she cheekily replied. 'You're cuter.'
The rock idol was 33 years of age when he met the Commando actress in New York for a trip. After their brief introduction, they spent time together in his recording studio before the pair headed to his apartment to spend the night together.
Speaking on tape to The Hollywood Reporter, she was asked how she knew Mick. She confessed that she accidentally blurted out that she had spent a night with him when she was just 15. 
"He did nothing wrong. He didn't make me do anything I didn't want to do,' Chong said, "It was the 1970s, a different era. I wasn't a victim."
She opened up about feeling terrible about blurting out her sexual encounter with Jagger because she revealed she didn't like "feeding off of it" and that no one knew about the incident except for her immediate family and friends.