Queen Naija and Boyfriend Clarence's Exes Are Dating Each Other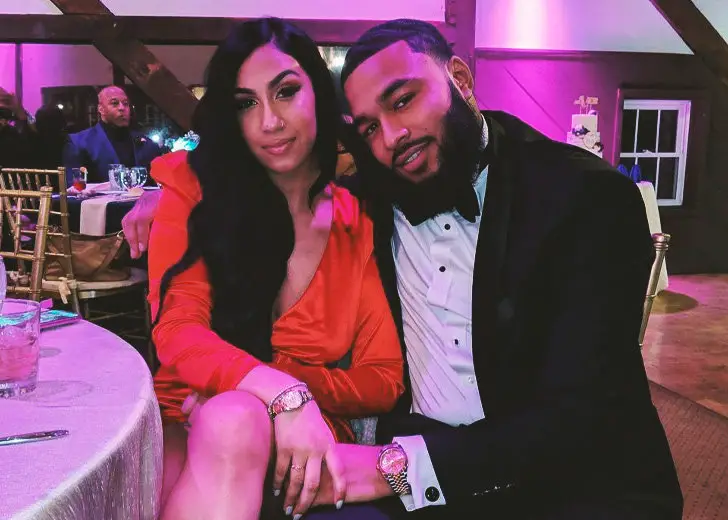 Ever since Queen Naija and Clarence White announced their relationship to the world, they have proved to be the epitome of #couplegoals. 
Be it a surprise birthday party or just a casual snap from their daily lives, the pair always makes sure to keep their fans updated about their relationship.
Last year, on White's 21st birthday, Queen Naija gifted him a brand new white Chevrolet Corvette. 
"Happy birthday to the drippiest, realest, wisest, most attractive, best beard having, juicy lips having, ps5 playing.. man I ever met," she wrote. "I love you so much babe you're getting old!
Along with sharing his new ride, Clarence thanked his girlfriend and wrote an emotional tribute to her on his Instagram. 
Last October, the vlogger also shared a video of him picking up another big purchase, a brand new Lamborghini Urus, with his 2 million subscribers on YouTube. 
"Last night was really a movie," he wrote under the picture of his new ride, parked alongside his girlfriend's gift.
Clarence White's Ex-girlfriend Is Dating Queen Naija's Ex-boyfriend
Ever since the release of Whitney G.'s book Queen of Lies in August 2020, Queen Naija and Clarence's relationship has been getting a lot of public attention.
Clarence went to YouTube to deny all the allegations of him leaving his ex-girlfriend, Leslie, for Queen Naija. He clarified that they went along with the rumors just to gain attention from the public.
During the video, he shared an emotional moment with his fans as he described the reason he fell in love with Queen Naija. He told people to stop making assumptions and not to speak down on his relationship. 
His ex-girlfriend, Leslie, also confirmed that she and Clarence were on good terms and that there were no instances of one cheating on the other. 
The Arising Conflict between the Exes
Almost a year after the incident, Leslie was spotted with Queen Naija's ex-husband, Chris Sails. Leslie has been frequently appearing on Chris' YouTube videos for over a month now. They recently posted a video of them sharing their first kiss on camera. 
But the conflict between Chris and Clarence started way before the couple started dating. 
It was back in October 2020 when Chris and Clarence had a week-long conflict over social media.  
Queen Naija's eldest son's father, Chris, commented on the matter through social media, which caught the attention of Clarence. At the end of the message, Chris sent a warning to Clarence saying that he would beat his [expletive] if they met one day.
As a response, Clarence took to Twitter and wrote, "If 'same [expletive] different day' was a person…" with a reaction video of Chris speaking about the situation with his ex.