What Happened between Princess Mae and Her Ex Boyfriend? Here's the Whole Story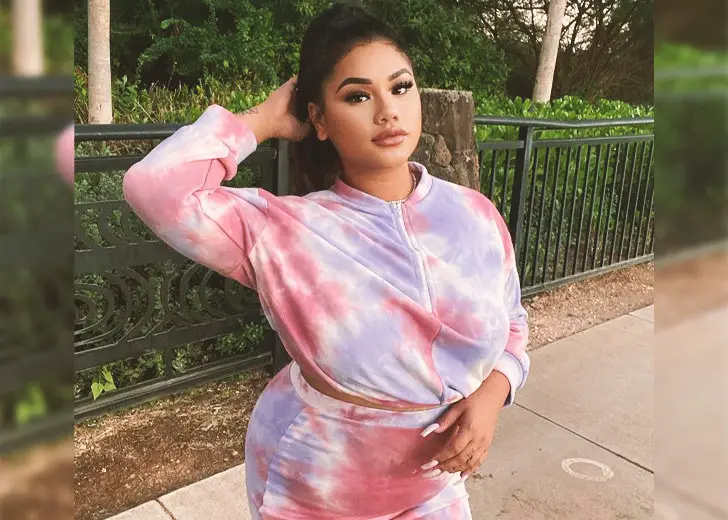 In today's world of influencers and controversies, Bretman Rock has kept himself far from it all. He has become a beloved influencer with a massive fanbase. 
He has been active on YouTube for years and frequently collaborates with many people. However, the person he collaborates with the most is his sister, Princess Mae. 
Mae has made appearances on her brother's YouTube channel ever since he started uploading. Fans initially thought she was shy, but she soon grew to be a confident and independent influencer herself. 
Rock has always supported his sister. He did the same when Mae's boyfriend, Chris (Misterwontons), was accused of cheating and domestic violence. 
Here is how the drama between Mae and her now ex boyfriend unfolded. 
Princess Mae and Chris' Turbulent Relationship
Mae was previously in a relationship with the father of her first child. However, they weren't husband and wife. Unfortunately for her, the relationship did not work out. Regardless, she has maintained a good relationship with him for the sake of their child, Cleo.
After a couple of years, Mae started dating Chris. Soon, he became a father figure to Cleo and also appeared in some of Rock's videos.
After a few months of dating, Mae became pregnant with her second child. She and Chris started a YouTube channel together called LovingUs Family. 
While Mae was head over heels for her boyfriend, her fans were skeptical of him. They thought Chris was with Mae just for the clout.
Regardless, she enjoyed her time with Chris and gave birth to a baby boy called Ezékiel. 
However, their relationship was turbulent behind the scenes, and everything was revealed after the pair confirmed they had parted ways. 
There were rumors that Chris had cheated on Mae while she was pregnant with their son. A TikTok uploaded on May 29, 2021, showed a visibly pregnant Mae opening a closed door to reveal Chris with another woman. 
Similarly, another video showed Mae hurling Chris' belongings out of their home. The person filming the video alleged that the two were fighting. The person, however, did not specify what the disagreement was about. 
It is speculated that the disagreement probably ignited after Mae found out Chris was cheating on her. The latter has also been accused of domestic abuse after a video of Chris shoving his baby momma circulated online. 
In the video, Chris is seen sitting on a couch when Mae approaches him. As she bends over to pick something up, Chris forcefully shoves her into the window behind them. 
After that, they argue about some lost keys. The incident allegedly took place after Mae asked her ex-boyfriend to move out of their house. 
Chris responded to the allegations via Instagram, where he said that the full video of the situation would have shown exactly what had happened between Mae and him. 
He said he was minding his own business, but he was being attacked by Mae and her friends. He also confessed that the relationship was young and toxic, and there was no love in the relationship. 
Bretman Rock Supports his Sister
In one of Rock's TikToks, a person asked if the influencer knew about the altercation between Mae and her ex-boyfriend. Rock said he was aware and revealed that Mae had asked him not to say anything.
He added that, following the incident, he had been helping Mae in every way possible. Similarly, another person asked why Rock was not defending his sister. The YouTuber fired back, saying he did not need to post videos to prove his point.