Polo G's Ex Crystal Blease Gushes about Her New Girlfriend
Crystal Blease is enjoying her time with her girlfriend, Jazz.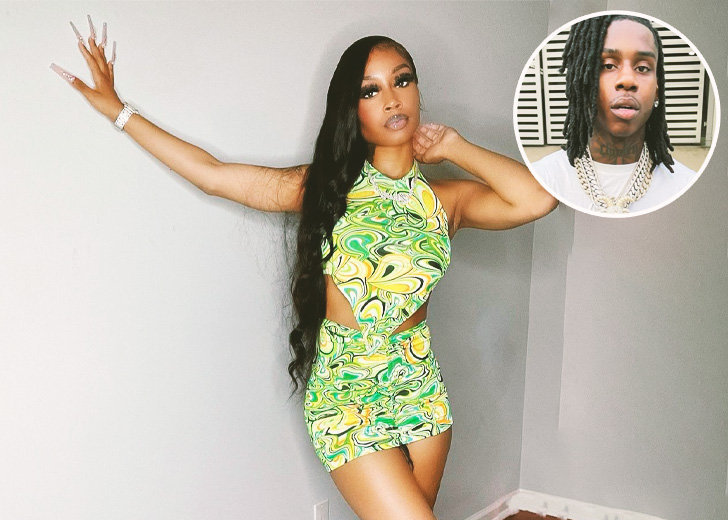 Rapper Polo G's ex-girlfriend Crystal Blease has been making headlines lately after she puts out a spree of tweets about her new girlfriend, Jazz.
The content creator's excitement for her girlfriend can be felt in her tweets. Also, a peek into her official YouTube channel reflects her intimate relationship with Jazz.
It won't be wrong to assume that the two are deeply in love and moving ahead with their relationship.
What Did Crystal Blease Say on Her Tweet?
In her tweets, Blease shaded ex-boyfriend Polo G of infidelity and revealed to have been cheated on by the rapper since July 2021.
Blease also claimed that her girlfriend happily gave her all the love she wished for and promised never to leave. 
In her July 11 tweet, Blease told everyone of her liking for girls hinting at her sexual orientation. Her tweet was accompanied by a red heart emoji.  
What Happened between Polo G and Blease? 
Polo G and Blease were in a relationship for a healthy period. The exes share a 2-year-old son named Tremani Bartlett, who is understood to be looked after by Blease. 
It is unclear why Polo G's baby mama left him and went separate ways.  
However, if an earlier report by Distractify is to be taken into consideration, Blease was rumored to be in a secretive relationship with one of Polo G's best friends.
Unfortunately, the identity of the person in question remains to be unknown. 
There was also an alternate suggestion to make rounds on the internet, suggesting Blease was cheating the 'Martin & Gina' hitmaker for another man.
Interestingly, Polo G has remained quiet the whole time and is yet to respond with his take on the entire fiasco. 
Blease and Jazz
The relatively unknown Jazz has been spotted with Blease on multiple occasions. In her many videos, YouTuber Blease can be seen spending time with girlfriend Jazz, at home and outdoors. 
In a couple of kitchen-related videos, Jazz can be seen helping Blease cook while the whole thing gets taped on camera. 
The couple is also known to celebrate and surprise each other with expensive gifts on their birthdays. During Blease's twenty-first birthday, the two were caught on camera sharing an intimate kiss.  
Unfortunately, as of this writing, other details of their relationship are not known in public. And it remains to be seen how their love affair will eventually turn out to be.