Playboi Carti Implies Having Dating History with Gay Friends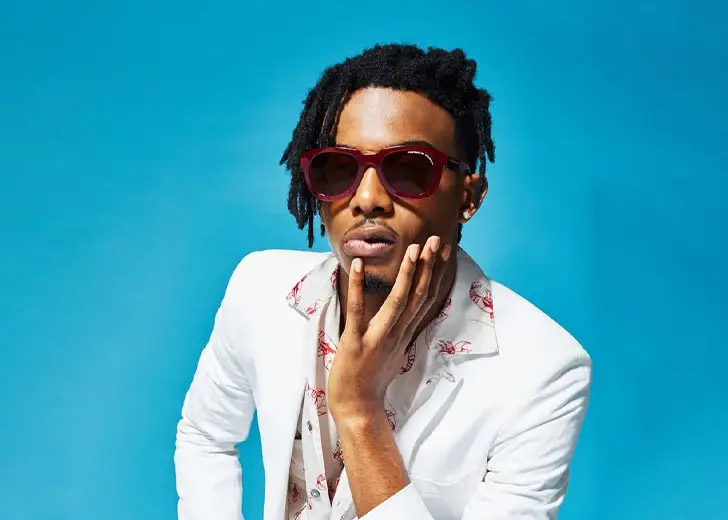 People have always wondered about who Playboi Carti is dating and if he is gay.
This is mostly because he rarely gives a straight answer when asked about it. There have been several interviews where the rapper has been asked about his sexual orientation.
But Carti has never explicitly answered the question. His most recent interview with XXL has piqued people's curiosity since, once again, Carti is being subtle about his sexuality.
As a result, they have taken to Instagram and Twitter to discuss Carti.
What Is Playboi Carti's Sexuality?
To date, Carti has not been linked with any men. However, some answers in his interviews hint he might be gay.
In his interview with XXL on April 12, 2022, the rapper hinted he has dated men. He was talking about being into country music and revamping himself.
Then, the interviewer asked him, "Did you have to grow into a place to be comfortable with that side of you?" Carti replied he did not care, and he loved everybody.
He said, "I don't judge nobody. I have gay friends. I have trans friends, you know what I'm saying? I done dated..." However, he did not reveal who he had "done dated."
The Neighborhood Talk reported this on Instagram, and people took to the comment section to discuss Carti's reply. Many speculated that the rapper was gay, and he was not admitting it.
Similarly, some pointed out that he might be pansexual, attracted to everyone regarded of their sexuality. Some said Carti had no obligation to clarify his dating history to anyone.
Some commentators simply accepted the rapper, regardless of his sexual orientation and dating history. However, this is not the first time Carti hinted at his sexual orientation.

People discussed if Playboi Carti is gay and his dating history on The Neighborhood Talk's Instagram. (Source: Instagram)
While talking with Highsnobiety in March 2021, he confessed he would always go the opposite way of the mass. He said he was "anti-everything" and admitted if the world went right, he would go left.
He gave a few more examples and addressed his dating history and sexuality. He told the magazine he would not go out of his way to make people curious.
He does not care about what people think, like if he is gay or trolling, since he is simply being himself.
Who Is Playboi Carti Dating Now?
In the same interview with XXL, Carti confessed he was single at the moment. He revealed it while talking about his baby mama, Iggy Azalea.
They had an on-off relationship that started in September 2018. By 2019, the pair were serious about one another but kept their relationship low.
In June 2020, Azalea confessed she gave birth to her son, Onyx, but did not reveal who the father was. Many speculated that it was Carti, but Azalea refused to acknowledge it.
In October 2020, she opened up about being a single mom and revealed she would raise Onyx alone. But later, she said Carti was also in Onyx's life, and the father-son duo spent quality time together.
The two went back and forth at each other at the end of 2020 and 2021, but they are on good terms now. Carti told XXL that he loved Azalea, she was an amazing mom, and the two were co-parenting their son.
In April 2021, Carti sparked dating rumors with Rosalia, but it was never confirmed.