Twitter Reacts to PJ Washington's Relationship Jump after Brittany Renner Break Up
They wish PJ Washington had learned his lesson.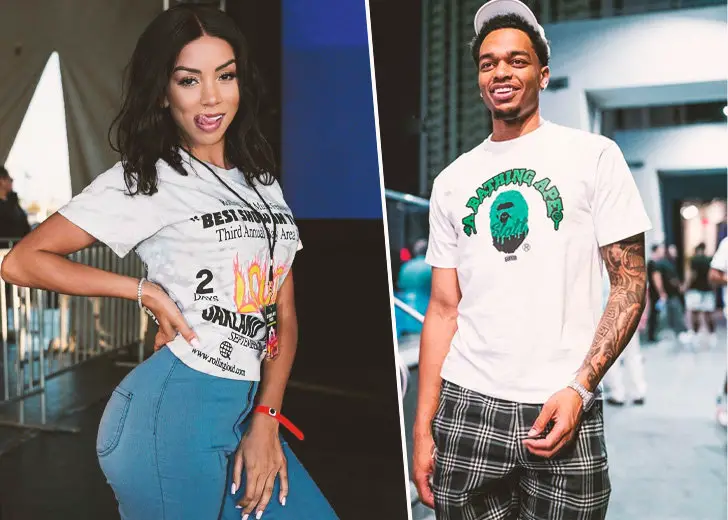 PJ Washington's split with Brittany Renner, just weeks after welcoming their first child, ignited serious drama on the internet. The perplexed fans accused Renner of grooming the young basketball player for financial support. 
And that was not all; they even alleged Renner was stalking Washington before starting a relationship with him. All in all, the young athlete's followers were unhappy regarding his unexpected breakup with baby mama. 
And they are worried that Washington moved on too quickly after the split, and that too with someone like his ex-girlfriend.
PJ Washington's Girlfriend After Brittany Renner
After his break up with Renner, Washington was speculated to have his eyes on the Instagram model, Adrianna Brown. However, the rumors didn't substantiate.
Instead, the power forward hinted at his new budding closeness with another Instagram model, Alisah Chanel. He started posting cozy pictures with her on his socials, implying he was slowly but definitely moving on from his past relationship.
As soon as the news of his dating life made rounds on the internet, his followers couldn't hold back their disappointment regarding his relationship.
Reaction From PJ Washington's Followers
It's not sure how serious Washington is with his burgeoning relationship with Chanel, but his dating news isn't faring well in front of his followers, or at least it seems so. 
In a tweet, one particular follower mentioned his previous relationship and stated, "PJ Washington got Brittany Renner pregnant and then got with another IG model. Someone doesn't learn from their mistakes I see."
Most of his followers believe that his relationship with the Instagram model, Renner, was a mistake. They officially started dating in June 2020 and welcomed their son in May 2021. 
But within weeks of the child's birth, the pair separated acrimoniously. After their split, there were rumors that the Charlotte Hornets forward had to pay Renner around $200,000 per month in child support.
Talking about the rumor, another Twitter user quipped that Washington was trying to give up another $200K a month. "Didn't learn from his lesson," added another. 
Some of his followers even warned the 23-year-old, suggesting he should get a prenup before starting any relationship. Others predicted he would have another kid within nine months.
Like his previous girlfriend, Washington's new muse is also an Instagram model and a self-proclaimed brand ambassador. She has nearly 400,000 followers on her eponymous Instagram account. 
Interestingly, Chanel also has a son named Aiden. Her son turned four on February 15, 2021.