Brittany Renner on Second Book to Expose More Famous Men after PJ Washington Scandal
The controversial social media star is not done spilling the tea.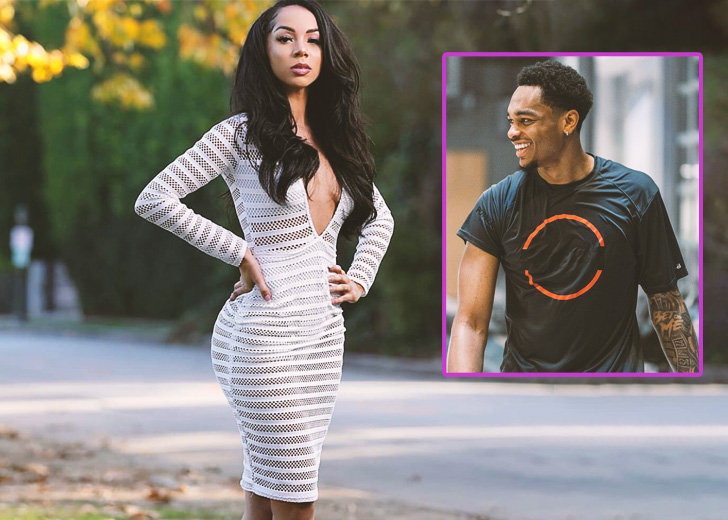 Who is Brittany Renner?
Renner is a fitness model and social media star best known for her racy pictures on her Instagram. Renner started her online career by posting workout videos and promoting fitness products, and slowly but surely, her beauty garnered attention from top brands, which led her to pursue modeling. 
Renner eventually became famous, boasting over 4 million followers, but part of the fame came not from her modeling but from her controversies. Netizens believe she's stayed relevant in a competitive industry thanks to her numerous scandals.
Renner's Recent Controversy
Her recent controversy revolved around Charlotte Hornets player P.J. Washington. The duo first confirmed their relationship in June last year through an Instagram post, and a month later, they announced they had a baby on the way. 
They welcomed their son on May 2021 but shortly after, they parted ways, and the NBA player even posted a cryptic tweet noting, "You were faking it along."
They deleted each other's pictures and videos from their respective Instagram accounts and left not a single trace of their relationship confirming their break up. Netizens believed Renner was with PJ Washington to secure a hefty child support payment, rumored to be as much as $2.4 million each year. 
The 29-year-old fitness model was also accused of grooming the 22-year-old NBA player. Renner responded to the allegations, saying, "opinions were the lowest form of human knowledge."
After that, she has said little about the accusations, but given her track record of exposing high-profile men, it is unlikely that she will stay quiet. 
Renner's Tell-All Books
In 2018, Renner released her tea-spilling book, Judge This Cover, where she delivered all the juicy details about the famous men she's dated. However, for some semblance of privacy, she didn't expose the men's names. She gave them all pseudonyms. 
Each chapter was dedicated to a particular celebrity, and it is speculated that the men were Casey Therriault, Colin Kaepernick, Trey Songz, Drake, Tyga, Chris Brown, and Lil Uzi Vert.
The book confirmed that Renner and Colin had been in a relationship, but Colin didn't want to make it public.
It also confirmed that Renner, who was in a relationship with Lil Uzi briefly, broke up because of Lil Uzi's infidelity. She also revealed a story about Drake inviting her to a questionable party, which she declined.
According to HotNewHipHop, the controversial social media star might be gearing up for her second book. On August 15, Renner hinted she might release another tell-all book about her current situation in the comments of an Instagram post, that has since been deleted.
A fan had commented, "sis need to write us another book," to which Brittany responded, "definitely writing book #2 soon." According to the outlet, TheShadeRoom reported on Renner's comments, and the comment section was flooded with negativity. 
A fan even commented that she was not interested in a book from a child groomer.