A Look at Phil Collins' Divorces and the Troubles He Had with His Wife
Phil Collins got candid about his marriage and divorces in his autobiography.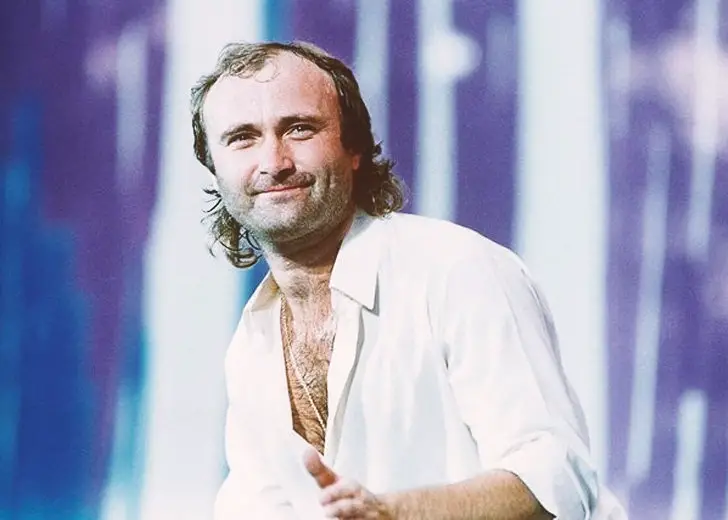 Phil Collins is one of the '80s most successful musical artists. Throughout his multiple decade-spanning career, he has sold over 150 million albums worldwide. Aside from Paul McCartney and Michael Jackson, he is the only other artist to have sold over 100 million records, both a solo artist and separately as a principal member of a band.
Collins' success in his musical career brought him great wealth and fame, but it also came with its own downsides. The incredibly busy life he lived because of tours and recordings resulted in him being absent from some of his kids' lives while growing up.
The drummer, who was married thrice, also sees his marriages as a failure and opened up about it in his 2016 autobiography Not Dead Yet.
I'm disappointed I've been married three times… I'm even more disappointed that I've divorced three times. While three divorces might seem to suggest a casual attitude towards the whole idea of marriage, this couldn't be further from the truth.
He described himself as a romantic who believes in the idea of marriage and sees it as something to cherish. Here's a look at Collins' marriages and family.
Phil Collins and Andrea Bertorelli
Collins and Bertorelli met at a drama class when they were just 11 years old. They reconnected many years later and got married at 24 in 1975. However, their marriage only lasted for 5 years, and they went their separate ways in 1980.
While it's not clear why the two divorced, it's believed to have resulted from an affair. Bertorelli criticized Collins' book when it was released, saying it spread false statements about her marriage to the pop star.
I have variously been portrayed as a homewrecker, a gold-digger and a bad mother. The recent publication of Phil's autobiography, Not Dead Yet, is the final straw. The book contains a number of wholly false statements about myself and my marriage to Phil...
Collins' first ex-wife further added that she was compelled to take legal action despite her preferring not to be in the limelight.
Collins and Bertorelli have two children together — daughter Joely and son Simon. The former is an actress, while the latter is a singer and drummer, just like his father.
Jill Travelman
Collins and Travelman married in 1984  and welcomed their only child together, Lily Collins, on March 18, 1989. However, just a few years after their daughter was born, their marriage started falling apart because of his hectic schedule.
Collins' marriage with Travelman came to an end in 1996. It's believed that their split came about after the pop star had an affair with Lavinia Lang, his ex-fiancee.
The pair went through a two-year divorce process, and Lily has spoken about the effect the divorce had on her.
Orianne Cevey
After splitting from Travelman, Collins moved on with Cevey, whom he married in 1999. Together, they welcomed two sons — Nicholas and Matthew. Unfortunately, like his previous two marriages, this one didn't last as well, and Collins paid Cevey $46.68 million in the divorce settlement.
The two rekindled their romance in 2016 but called it quits once again after she secretly married another man in August 2020.