Phaedra Parks Draws Line between Raising Kids and 'Real Housewives of Atlanta'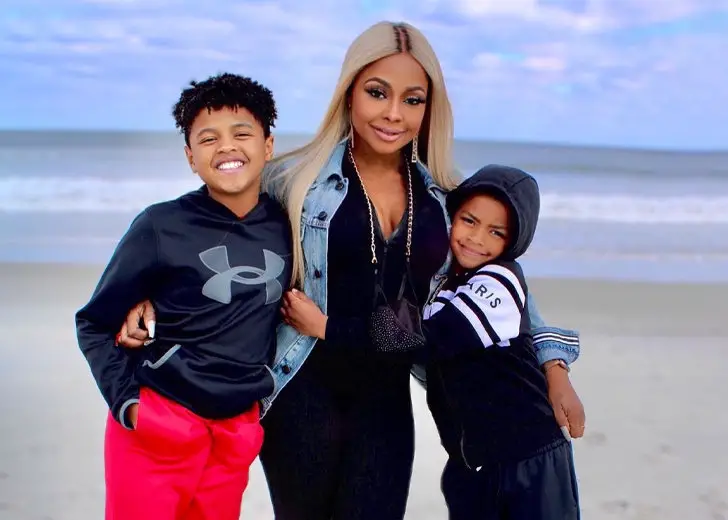 Phaedra Parks has a lot on her plate. The 47-year-old Real Housewives of Atlanta alum works as an attorney, a mortician, a producer, and an actor.
But her most demanding job is being a mother of two sons.
After divorcing her husband, Apollo Nida, Parks has been raising her two kids, Ayden, 11, and Dylan, 8, on her own. She is very thoughtful about the environment they grow up in.
When asked about whether she let her kids watch RHOA, her answer was "Never. That's not child-appropriate" (as per Us Magazine.)
She said that the show was "too adult" and that she would never allow her kids to watch it.
She also implied that she might consider allowing it, but only after her kids reached the sixth or seventh grade.
"I don't think it was created for children and so I don't know if any responsible parent allows their child to watch those types of shows," the Atlanta attorney explained.
She maintained this view despite the fact that both of her children were born on telecasts of the show. Her children have also made appearances on it on multiple occasions.
Will Phaedra Parks Return to 'RHOA?'
If you are expecting Phaedra Parks to return to RHOA, then you might be disappointed.
After starring on the show for 8 years, Parks has decided that it is no longer appropriate for her to make a comeback on it.
"The Housewives is an awesome platform, but it comes with its issues and so to be a great parent and to be a responsible parent, I think that that would not be a responsible decision," explained Parks in an interview.
She said she had evolved but also appreciated that her fans wanted her back. Some of her fans even approached her, curious about her return to the show.
When asked about her thoughts on some of RHOA's new full-time cast members, Parks said that she doesn't follow the show anymore.
After working on the show for eight years, Parks thinks she has very little to prove on it.
She believes that she will go down in history as being one of the best for the franchise.
Phaedra Parks on Parenting Two Kids
In an interview with Page Six, the actress revealed that even though being a single mom was tough, she wouldn't change it for anything.
Parks' children were last seen on television in 2017, the year she left RHOA after seven seasons.
With cheeky remarks and slick attire, Ayden, also known as "Prince," and Dylan, lovingly nicknamed as "Mr. President," frequently stole the show during their appearances on the show.
They represent both sides of their mother. Ayden is charismatic and wants to be a lawyer. Meanwhile, Dylan is creative and loves the arts.
Though their Atlanta home is "full of joy," Parks admitted that the past year and a half of parenting had been difficult. She's had to find ways to talk to her children about the resurgent Black Lives Matter movement.
The star has taken her sons to racial justice rallies so that they will not only be familiar with black culture but also realize that not everyone is as fortunate as they are.
Parks also has her sons make meals for elderly people and others who are food insecure around the holidays. She does this to emphasize the value of giving back to those who are less fortunate.