Does Phaedra Parks Have a Boyfriend? Says She's Having a Wonderful Time Dating
"I'm dating and having a wonderful time," Parks says.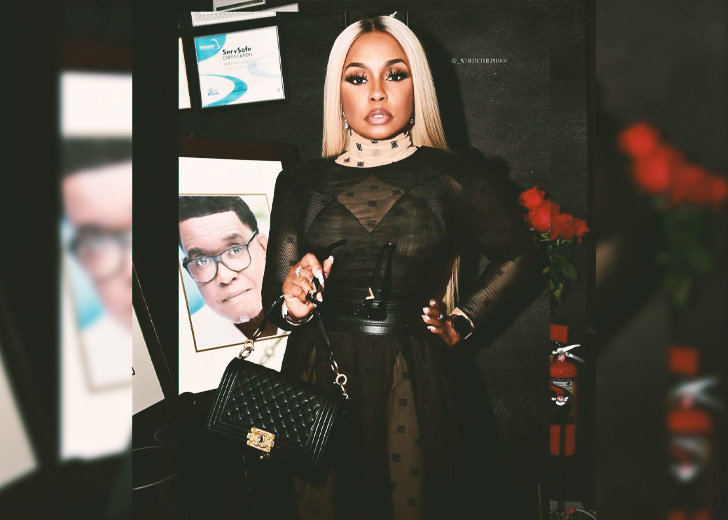 Renowned reality star Phaedra Parks is a single mother to her two beautiful kids. Her kids, both boys, are Ayden, 11, and Dylan, 8.
The Real Housewives of Atlanta alum had her children with her ex-husband, Apollo Nida. According to Us Weekly's report in June 2017, Nida was then serving an 8-year sentence at New Jersey's FCI Fort Dix correctional facility for bank fraud and identity theft.
But it has been a few years since she got divorced from her ex-husband, and no official words have come out on whether she currently has a boyfriend.
Phaedra Parks Is Dating a New Boyfriend, a 'Dream Man'
In a recent interview with PageSix, Parks revealed she was lately making time to date, saying, "I'm dating and having a wonderful time."
The reality star said people often asked her if she wanted to get remarried, but she was unsure if she wanted to be married again. That said, she expressed she was looking for love and enjoyed dating.
"I like having fun, I like laughing, I like lavish gifts!" she added.
Revealing further details of her current date, Parks said her "dream man" was "very confident in himself, can support me and really be able to handle his own under any circumstance." However, she kept the identity of her new boyfriend under wraps.
She also unveiled that her ideal man should be someone with "youthfulness" and likes "dangerous sports" while having "enough maturity to go make some money and know when to shut up."
Earlier this year, in January, she ended her long-distance relationship with actor Medina Islam after realizing they were better as friends. She came to that decision because she found it hard to make time for her then-boyfriend during the pandemic, as she had to take care of her two children.
Phaedra Parks on Being a Single Parent
While Parks is enjoying a wonderful time dating her new man, it is also given that she is a single parent to two kids, and she has been a very committed mother.
"The single mom life is crazy, but I wouldn't change it for anything," the internet personality told the publication. "They're my world."
Parks, who parallelly maintains multiple professions as an attorney, mortician, producer, and actress, shared that her younger son, Dylan, was in third grade. The elder son, Ayden, recently joined the middle school.
They're definitely polar opposites. Ayden is very similar to me in that he's super charismatic and wants to be a lawyer. And then Dylan is super creative and loves the arts, which is the other side of me.
She further stated that being a divorced woman and a single parent also brought physical and mental challenges. She said it was important for women like hers to be aware of what was going on with their bodies.
The TV personality explained that sometimes women spend so much time helping everyone, mothering, and doing everything possible except taking care of themselves. "Self-care, whether it's medical, cosmetic, or emotional, is so important," she suggested.