Who Is Peyton Meyer Dating? A Look at His Love Life
Peyton Meyer is presently dating singer TAELA.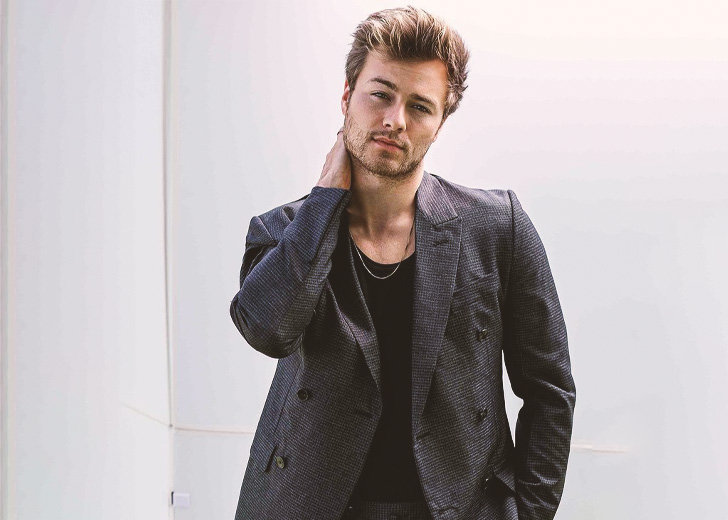 Peyton Meyer is a 22-year-old actor who recently made rounds with his portrayal of Jordan Van Draanen in the teen romantic comedy film He's All That.
In the film — a Netflix remake of She's All That — he appeared as the boyfriend of the female lead Addison Rae, who played Padgett Sawyer. In addition, Meyer's character, derived from Taylor Vaughan from the original film, is a hip-hop artist and a social media influencer.
Now, with his Netflix debut, the actor has quickly become one of the most talked-about Netflix stars. And while many are talking about his on-screen romance with Rae, some are curious about his real-life relationship and girlfriend.
Peyton Meyer's Relationship Timeline
Over the years, Meyer has been linked to several beautiful women, including his Girl Meets World co-stars Sabrina Carpenter and Rowan Blanchard, aka Riley. The actor reportedly dated Carpenter for a few months in 2015, while he romanced Riley later that year.
Around 2017, the actor was rumored to be in a relationship with Disney actress Paris Berelc, who is also a dancer, gymnast, and supermodel. However, the rumor of their romance was never confirmed.
In addition, Meyer has also been rumored to dating the likes of social media influencer Vanessa Rose Lowden and Disney actress Meg Donnelly in the past. But none of those rumored relationships were addressed publicly.
Shared a Picture With Angeline Appel
Moving out of the rumors, Meyer actually did hint about his relationship back in August 2018 when he posted a snap of himself and actress Angeline Appel on Instagram. In the since-deleted post, the actor stated he preferred to keep his life private for many reasons, but at that time, he felt like sharing something special with his followers.
Accompanied by a black-and-white picture of the pair, he wrote,
I met someone. We have been friends for years. Our individual lives were very complicated back in the day, so a romantic life together seemed impossible. I'm glad time had a funny way of changing that. I know you don't like your birthday but today's a special day. Happy Birthday beautiful.
Appel, age 27, is an actress best known for her roles in Shameless and Happyland and was previously linked to another Disney star, Noah Centineo.
A year after Meyer's post, the actress also posted a picture with her alleged beau on her Instagram, confirming they were still together in 2019. In her post, which has also been deleted now, Appel talked about the value of love and relationships while implying she was happily in love with Meyer.
Who Is Peyton Meyer Dating Now?
Meyer and Appel eventually broke up somewhere between 2019 and early 2021, as the actor reportedly started dating his present girlfriend, TAELA, in February 2021. TAELA, a singer and songwriter, is formally known as Taylor Mae LaCour.
He made his relationship public with her on February 14, 2021, posting the couple's picture with a heart emoji in the caption.
The same month, TAELA also posted a TikTok video with the "#childhoodcrushchallenge" hashtag, where users post a picture of their childhood crush and then present their current partner for comparison.
The video featured Meyer's picture from his Disney days, followed by a video of him looking over his shoulder at the camera, with the words "I love you" displayed across the screen.
Since then, both Meyer and TAELA often take to their respective social media handles to express their love for each other.
However, most recently, the couple made the headlines after a Twitter handle posted an intimate video, claiming the man and woman in the video to be Meyer and his girlfriend.
Fans were later made to believe the claim was right, as two unverified TikTok accounts, which appear to belong to Meyer and his girlfriend, posted the same video on August 31, 2021.