The Fans Were Spot On! Peyton List and Jacob Bertrand Confirm They're Dating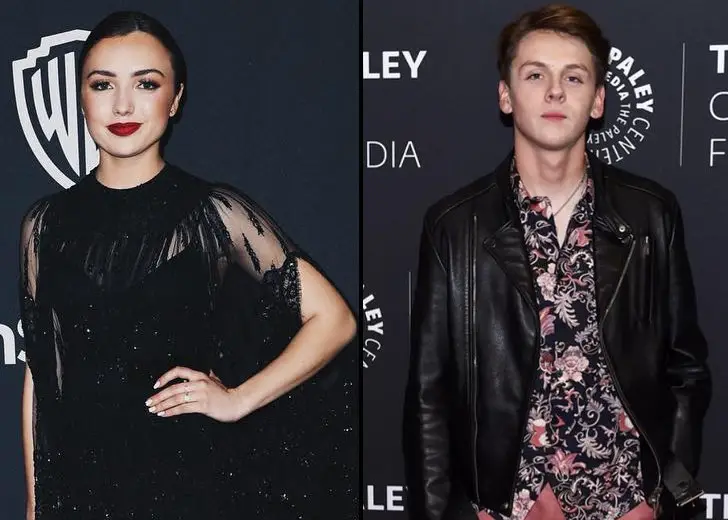 Fans had long speculated that there was something more than a colleague-to-colleague friendship between Peyton List and Jacob Bertrand. 
And, when List confirmed that Bertrand's character Hawk was her favorite one in Cobra Kai, fans quickly tied the whole thing together in a girlfriend-boyfriend bow. 
As of this writing, that was a year ago.
Just recently, we got verbal confirmation from both List and Bertrand, independently, that they are dating for sure. 
Peyton List and Jacob Bertrand Are Dating!
A reporter with TMZ caught Bertrand walking out of the Los Angeles International Airport on March 22, 2022, when they asked the actor if the dating rumors were true. 
"You caught me! We've been dating for a while," the young actor confirmed. 
As for his views on dating a colleague, Bertrand touched on how this was his maiden voyage in that territory. 
"I've never dated anyone I've worked with before. This is almost trial by fire," he informed. 
Bertrand and List had been friends long before they happened to be on the same show. In fact, Bertrand was good friends with List's twin brother Spencer. 
The Cobra Kai star hinted he met List through her brother when he was 15.
"I was actually tight friends with her brother Spencer, so that was kinda awkward to be like, 'Hey man, I like your sister,'" the young actor confessed. "But yeah, we had fun on set and then hung out off-set."
Who Would Win in a Fight?
In a separate interview, also outside the airport, List affirmed that the two of them were, in fact, a couple. 
When asked if it was a difficult decision to start a relationship with someone she works with, the actress answered, "I guess so, yeah. And then think about the consequences later!"
There's a reason that costars don't date, though. Usually, if and when the relationship doesn't work out, one of the partners is written off the show. 
So, List told the outlet that she didn't want to think about the possible exit at all.
However, when posed with the same question, Bertrand promptly said, "Yeah, I'm staying. I've been here longer and I have a cool hairstyle." 
He was likely joking. 
Since both of them play martial artists in the show, another mutual question was, "Who would win if the two of them had a fight?"
The answer was resoundingly, unanimously List. 
When the Dating Rumors Began
The relationship rumors first began when the actress responded to a question over a TikTok video. 
"Who is your favorite character in Cobra Kai?" a user by the name home_girl74 asked List. To which, she replied, "Hawk. Hawk is my favorite character in Cobra Kai." 

Peyton List shyly disclosing her favorite 'Cobra Kai' character (Source: TikTok)
It wasn't so much the answer, but how the response was delivered that gave it all away. 
List looked sheepishly shy throughout the video and glanced to her left multiple times, leading fans to believe that Bertrand was in the room when she answered. 
Even back then, the Cobra Kai costars were often seen spending time together.