A Look into the Lives of Peyton List's Siblings — Twin Brother Is a Movie Star, Too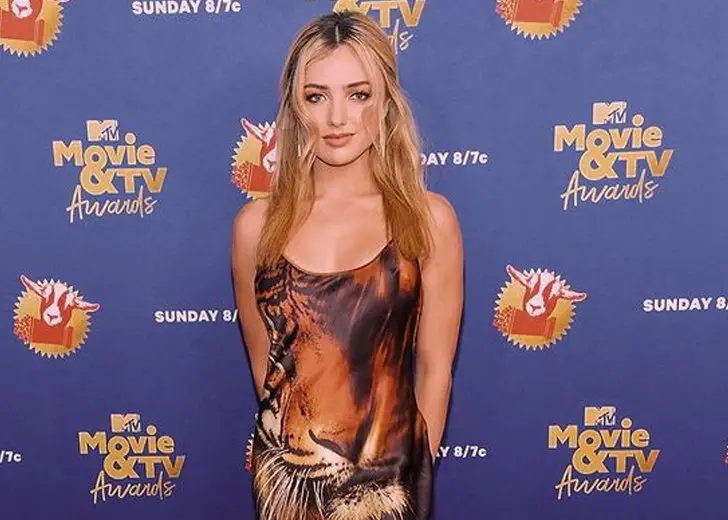 Peyton List isn't the only child in her family, helmed by her father John List and her mother, Suzanne List.
The Florida native has two younger siblings — Spencer and Phoenix.
Without a doubt, the 23-year-old has already etched her name in the entertainment industry, with her critically acclaimed roles in movies and TV shows such as The Diary of a Wimpy Kid, Cobra Kai, and Bunk'd. 
And it turns out, her siblings are also following in on her footsteps. Here's what we know about them. 
Peyton List's Brother Spencer Is Her Twin
List's brother Spencer is her fraternal twin. The brother-sister duo was born ten minutes apart on April 6, 1998.
And the actress believes that sharing a womb and birthday has its own perks. 
In an interview with Sweety High magazine in July 2016, List expressed that the most significant benefit of having a twin brother was she could understand guys easily.
Referring to Spencer as her "built-in best friend," she explained they could always share anything and added she trusted him more than anyone. 
Elsewhere in the interview, List also mentioned they had a deeper connection, akin to telepathy.
"We can read each other without saying anything," she stated, wondering verbally if that was because she spent so much time with him or because they were twins. 
Given their love for one another, it is no surprise that they timely mention one another on their social media handles. 
"Happy birthday, twinnie. I loved sharing a womb with u, this day, and our parents love," List captioned a birthday post for Spencer in 2021. 
She even jokingly pointed out she would always be the oldest to him, even if it were by ten minutes. 
List's Baby Brother Is Six Years Younger than Her
List's youngest brother, Phoenix, is six-year younger than her.  Phoenix, born on September 18, 2004, turned 17 in 2021. 
Celebrating the big day, List posted a video featuring Phoenix and a childhood picture of both of them together on her Instagram. 
What was adorable than the upload was List's sweet birthday message for her youngest sibling.
"Happy birthday baby bro," she wrote and thanked him for letting her dress him up. 
She penned "love you so much" with a half-moon emoji at the end of the caption.  
Peyton List's Siblings Are into Acting
Like List, both her siblings have dipped their hands into acting.
Spencer is already a movie star with acting roles in over 30 projects. 
Spencer's notable roles include Carter Hunter in The Fosters and Good Trouble and Eric in Bunk'd.
His recent and upcoming projects include Sarah, Sugar, Exploited, and She Came from the Woods.
Unlike him, Phoenix is taking baby steps in his acting career. He portrayed Orson Busk in American Viral and Tim Ludlow in Vegas. 
 However, he hasn't dabbled in new projects as of this time of writing.