Who Is Pete Davidson's Dad and What Happened to Him?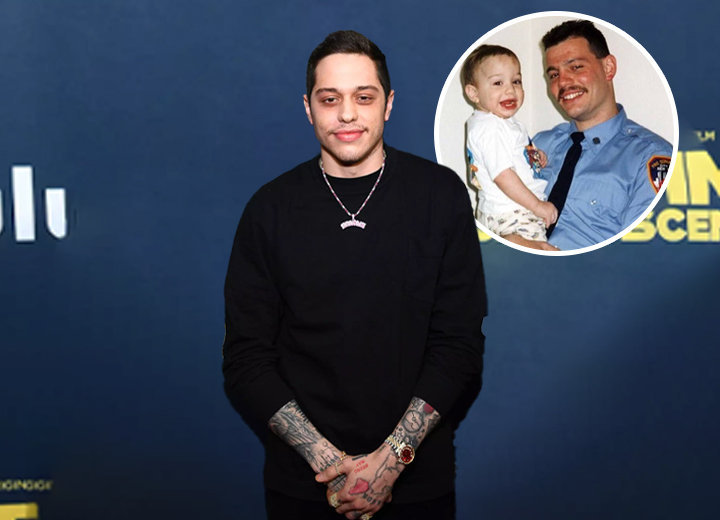 Pete Davidson jokes about everything and anything, and he made it clear during the Comedy Central roast of Justin Bieber.
In the show, the comic joked he was glad about his dad's death after meeting Bieber's father, eliciting laughs, awkward silence, and groans from the audience. 
"I enjoy doing that. I enjoy making things that are dark, awkward, weird things that you don't really find funny, funny," he told The New York Times. 
Davidson brings humor from dark places, much of which stems from what he went through after his dad, Scott Davidson, died.
He explained he used comedy to cope with death while growing up and decided there was nothing he would not joke about. 
Who Is Pete Davidson's Dad?
Davidson's father Scott was born in January 1968, in Brooklyn, New York, and raised alongside his brother, Michael. 
He loved sports more than anything else and showed athletic prowess early on. He played baseball in elementary school and played four years of basketball during high school. He continued playing basketball in college.

Pete Davidson's dad with his sister, Casey Davidson. (Source: Instagram) 
After graduating, he got a teacher's license but dreamed of becoming a firefighter, noting it was the "greatest job in America."
He reportedly married Davidson's mother, Amy Davidson, in 1990 and, on November 16, 1993, gave birth to the Saturday Night Live star. 
Four months after his son's birth, he passed the firefighter's exam and joined the New York City Fire Department. Even after becoming a firefighter, Scott continued playing basketball and moved on to coaching and refereeing. 
How Did Pete Davidson's Dad Pass Away?
As a firefighter, Scott worked at Ladder Company 118 in Brooklyn Heights' New York. But on September 11, 2001, the Davidsons' lives changed forever. 
Scott was on duty and responded to a call about the second hijacked airplane that hit the World Trade Center in the 9/11 attack. 
He and his colleagues rushed to the scene and were told to help evacuate the Marriott World Trade Center. They saved 200 lives before the building collapsed, killing him and his men. 
All the men died that day, and "The Last Run of Ladder 118" was published on the front page of The Daily News.
Davidson was only seven at the time. He later said he was glad his dad passed when he was young and unable to comprehend death and grief.
Pete Davidson Grappling with His Father's Death
Since then, Davidson has often expressed how his father's death affected him. 
During an interview with CBS Sunday Morning in June 2022, he described the loss as "one of [his] best friends [was] forever gone."
The loss affected him so deeply that he has been in and out of mental health facilities since he was nine and even attempted suicide once. 
"I tried to drown myself in the pool when I was in the fourth or fifth grade. I was trying to get my head stuck in the ladder in the deep end, so I could not get up," the comic told Variety. 
But Davidson eventually came to terms with the loss, telling himself that the worst thing that was supposed to happen to him had passed.