Paige Hurd — A Look into Her Personal Life and Connection to DMX!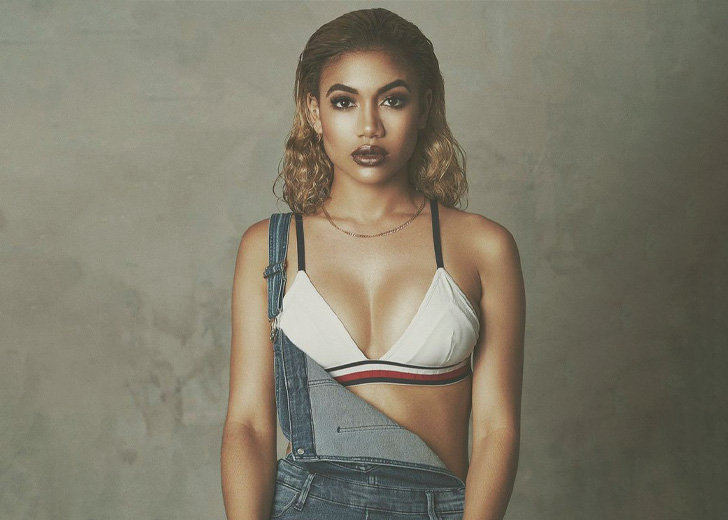 Best known for her recurring role as Tasha Clarkson on the American sitcom Everybody Hates Chris, Paige Hurd is a rising actress all the way from Texas. 
Her performance as Gayle Franklin in Tyler Perry's The Oval has been gaining a lot of praise from followers as well as critics. Here is everything you need to know about Paige Hurd's family life.
An Insight into Her Family Background
Paige Hurd was born on July 20, 1992, to a Puerto Rican mom and an African-American dad.
She grew up in the suburbs of Dallas alongside her four siblings. Hurd had a niche for acting since she was little and she was cast for Cradle 2 The Grave in 2003 at the young age of 10.
The family suffered a tragedy when Hurd's brother was diagnosed with cancer a few years ago. Thankfully, he was reported to have recovered from the disease and is cancer-free as of 2021.
Is She Related to Rapper DMX?
Contrary to popular beliefs, late rapper DMX is not her father. Instead, she is his goddaughter. DMX had always been close to Hurd's family and had made multiple appearances on her Instagram channel.  
The rumors of the rapper being her father started when she posted a picture of DMX and his ex-wife, Tashera Simmons, showing off their matching couple tattoos.
Under the snap, she wrote, "My favorite song my pops ever did is called RIGHT, WRONG. Pops had his tatt and I told him I wanted to get it in his exact handwriting so he wrote it out and boom, matching taaaatttsss surprised him father's day 2016."
This created a lot of misconceptions among the fans that speculated the actress might be DMX's biological daughter.
All the rumors met an end in December 2019, when Hurd took to Instagram to debunk the rumor claiming that the late rapper is her father.
Apart from DMX, Hurd has also had high-profile relationships with big names in the industry such as Snoop Dogg, PJ Scott, Steph Jones, Master P, and Cortez Bryant.
Who Is Paige Hurd Dating?
According to DatingCelebs, the 29-year-old actress has been dating Maurice Harkless since 2013.
Harkless is an American professional NBA player for the Sacramento Kings.
Although both of them are subjected to a lot of cameras, they have managed to keep their relationship away from the public. Hurd is fairly active online, and she definitely keeps it real for fans and non-fans alike. However, she has mostly remained silent about her relationship with the basketball player.