Who Are Paige Hurd's Real Parents? A Look into Her Family 
Paige Hurd was raised by a single mother along with her siblings.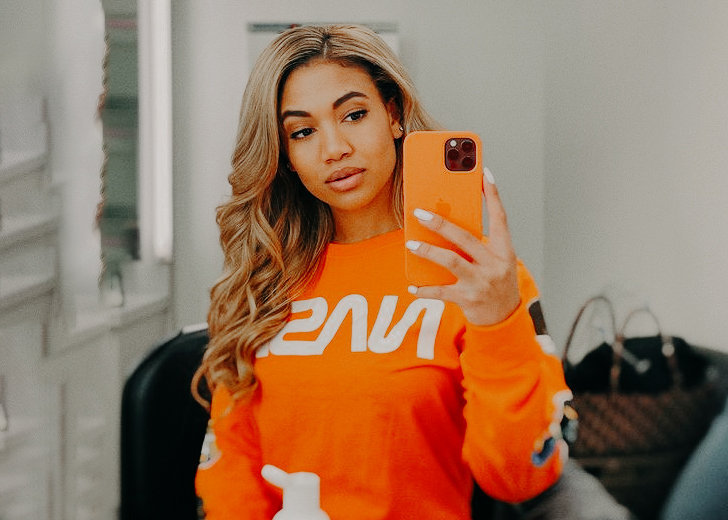 Paige Hurd starred as Lauren Baldwin in Power Book II: Ghost, is making a name for herself. She takes the role of a dedicated student who just joined Stansfield University where she meets Tariq St Patrick (played by Michael Rainey Jr). The series revolves around Tariq, who is the son of a notorious New York gangster, James "Ghost" St Patrick (played by Omari Hardwick).
The series is a Starz spinoff to Power which won praises for its tenacious and fast-paced representation of the New York underground crime scene.
Even if you watch the series for the first time, you will find Paige Hurd to be quite familiar! It's because you might have seen her in plenty of music videos, including Justin Bieber's 'Never Let You Go' where she appeared as his love interest. She also starred on the groundbreaking TV show Everybody Hates Chris. 
She started acting from a young age, and while her acting career shot her to stardom, it also blessed her with godparents. 
Hurd's Godparents
Hurd proudly calls Earl Simmons, who goes by the moniker DMX and his then-wife Tashera Simmons as her godparents. Hurd's family accepted the decision, and she bonded with the Simmons family and lovingly referred to DMX as "pops." Hurd and DMX met while filming the 2003 action-packed movie Cradle 2 the Grave.
Hurd starred as Vanessa Fait, daughter of Anthony Fait, played by DMX.
In December 2019, Paige took to Instagram to share a special father's day gift that she got for the rapper. She had tattooed the lyrics of her favorite song DMX wrote and got it tattooed in his own handwriting.
On April this year, when DMX passed away because of a heart attack triggered by a drug overdose, the actress penned a heartfelt tribute to the late hip-hop icon on Instagram. Hurd posted a picture of them dancing that was taken one week before DMX's hospitalization.
You are a part of my world, and my heart aches terribly these days and will never stop.
Hurd's Real Parents 
Although the actress has frequently mentioned that DMX is her godparent, fans are still confused sometimes. Contrary to popular misconception, the actress has different biological parents. The actress was born to an African American father and a Puerto Rican mother. 
The actress was raised alongside four siblings by her single mother, Cheryl Martin. Martin is a co-owner of CMA Entertainment, a talent management and production company with over 20 years of experience in the entertainment industry, including motion picture, television, voice-over, theatre, and music.
In an interview with Schön magazine, Hurd credited her family for her success. 
 I really don't know where I would be without my faith and my family. My mom, my siblings have truly kept me going. Their support means everything to me. 
The actress is gearing up for the filming of the third season of BET's The Oval after the second season finale wrapped up.