Inside Pablo Schreiber's Dating Life after Divorce with Wife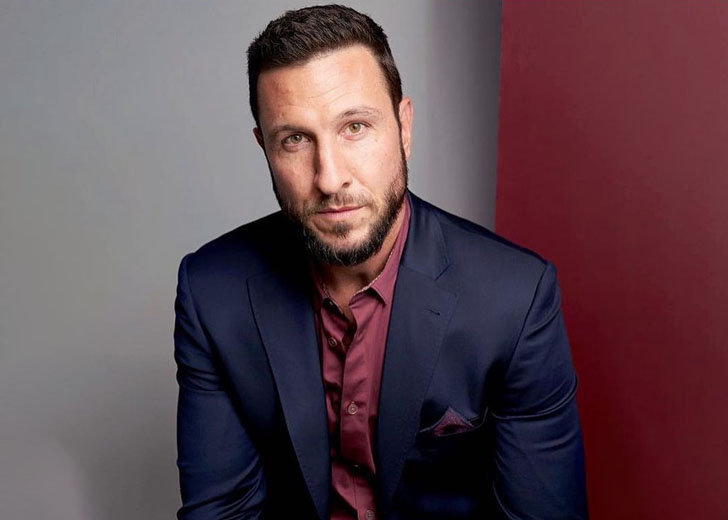 Pablo Schreiber went through a divorce with his ex wife back in 2014. His former partner didn't go easy on him, either.
But, this did not affect Schreiber's humor one bit.
And it didn't look like it affected his romantic life either, at least at the time.
Pablo Schreiber Got Back into Dating Soon after Divorce Filings
The beginning of the end for Schreiber's marriage with former wife Jessica Monty was in December 2013, right before the festivities began.
By the end of January next year, the case was finalized, and he was a single man again.
Even though he was going through a very serious thing, he did not quite let that get to his head.
He sent out a tweet on December 13, around the time his wife filed for divorce. And it was a joke about the same.
"The really [expletive] thing about divorce is that eventually, you have to decide who gets to keep the neti-pot," he joked in the tweet.
Schreiber was probably poking fun at the daunting task of splitting assets with Monty.
New Year, new possibilities. Whatever your mistakes, bad choices, crimes or sins; transformation can begin in an instant. Let's start now... — Pablo Schreiber (@schreiber_pablo) December 31, 2013
After this, the Orange Is the New Black star's name did not create many headlines until late September 2014.
On September 25, 2014, US weekly came out with a report saying Schreiber was dating Dancing With The Stars' Karina Smirnoff.
In the article, the publication claimed that the romance had been confirmed by multiple sources.
Apparently, Schreiber and his supposed girlfriend got cozy while attending the iHeartRadio Music Festival on September 19.
Further, it was also said that they were flirty, touchy, and overall very affectionate towards one another the entire time.
They even gave the sources a hint of the chemistry they reportedly had.
And their time together didn't end there as they continued spending time together backstage and at an afterparty.
But as it turned out, this wasn't the first time they encountered one another. Schreiber had tried a pick-up line on Smirnoff in January 2014.
However, on September 26, the actor seemed to be trying to diffuse the news.
He made an Instagram post showing off his cruiser and calling the black two-wheeler his girlfriend.
Coming back to the fling, there is no information on whether they actually dated or not. Information about when the romance fizzled out is also not available.
Since this, Schreiber has not been involved in any kind of dating speculation.
Details of Divorce with Ex Wife and Children
As mentioned above, Schreiber's marriage came to an end just before the holidays began in 2013. Monty pulled the plug on their marriage a few days before Christmas.
The former pair, who got married in 2007, had two kids during their time together. And on the divorce papers, she didn't go easy on him.
According to the details TMZ received at the time, she cited "irreconcilable differences" as the reason for the filing, and demanded full custody of their children.
Their first son, Timoteo, was 5-year-old at the time whereas their second son, Dante, was just 22 months old.

Pablo Schreiber with his kids from ex wife Jessica Monty. (Photo: Pablo Schreiber/Instagram)
Further, his ex wife also asked for full spousal support and appealed for any spousal support requests from his site to be discarded.
As for now, Monty seems to be living her life to the fullest.
She posts a lot of pictures with her sons as they go on trips together.