Lori Petty's Gay Rumor Elevated After Playing Homosexual Roles
Actress Lori Petty aced the role as the lesbian Lolly Whitehill in the hit series, Orange Is the New Black. However, her character left many viewers speculating about her sexual orientation in real life. Her real-life partners point to the answer...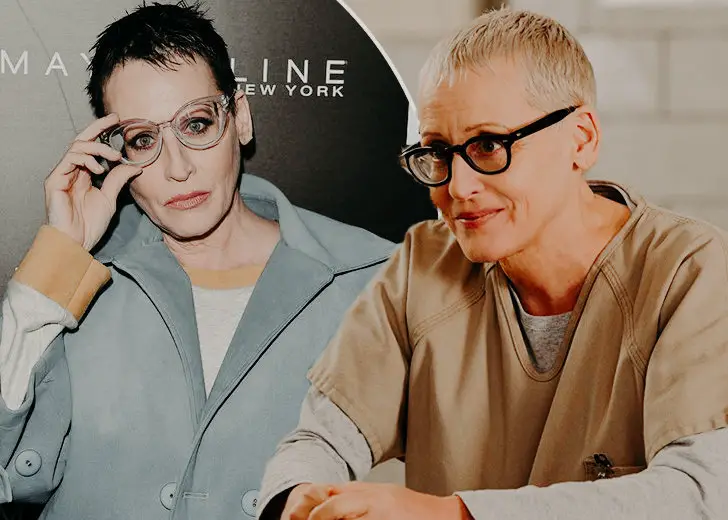 As crucial as entertaining the audience is, the key trait of a good actor is the ability to add life to their on-screen character. 
Sometimes, the actor gets to portray their own selves or an extension to their real selves, the other time they have to act like an entirely different person. Some ultra-talented actors play the latter role with such a conviction that fans believe their character is their real identity. 
One such talented actress is Lori Petty. Her role as a lesbian character named Lolly Whitehill in the hit series Orange Is the New Black left the viewers speculating about her sexual orientation in real life. 
Despite all the speculations and rumors, there is no substantial proof that Petty is gay. Instead, her past relationships with straight men suggest she is, in fact, heterosexual. 
Here's How The Rumors Started
Lori Petty has left fans questioning her sexuality by playing numerous homosexual roles in her three-decade-long career. 
The 56-year-old actress appeared in the 1992 blockbuster A League Of Their Own, which had contents of lesbianism, and played the role with a similar plotline in the 1998 movie Relax...It's Just Sex. 
Similarly, she guest-starred in the hit series Orange Is The New Black in 2013 to portray a lesbian character named Lilly Whitehill. Applauded by her fans for the performance, the actress appeared as a series regular. 
Being a part of movies and TV series that connected with the LGBT Community sparked questions and rumors that Petty might be gay. Moreover, the absence of a partner in her life coupled with her tomboy looks and short blonde hair, intensified the rumors. 
Her Past Relationships Suggest She Might Not Be Gay
The Orange is the New Black actress has romantically engaged with many straight men but never with a woman, debunking the lesbian rumors. 
In the mid-'90s, Lori was in a long-term relationship with fellow American actor David Alan Grier. The duo attended several red carpets and public events which created a buzz. Unfortunately, things didn't work out between the two, and the couple decided to go different paths. 
After that, Petty reportedly dated the late actor and choreographer Gregory Oliver Hines for some time. She celebrated his birthday on Valentine's Day 2019 by sharing a picture where she was kissing him on the cheeks. In the caption, she called him her forever valentine. 
Petty Values Career Over Marriage 
Petty has always considered her career important than her private affairs. In fact, in a 2014 interview with The Daily Beast, the actress revealed that she chose her acting career over her personal achievements from the beginning. 
I was thirty-something and I hadn't married my agent, married any guy co-stars, or gotten fake ******* or Botox. I never wanted to be a bombshell; I wanted to be an actor. I would much prefer to be a woman than a man.
However, it seems like the diva has changed her outlook in recent days. In her Instagram post, she mentioned how she missed everything, including the laugh, makeup, hugging strangers, and even every "I love you."