Osvaldo Benavides' Girlfriend Esmeralda Pimentel on Becoming a Wife and Starting Family
Osvaldo Benavides is back together with former girlfriend Esmeralda Pimentel.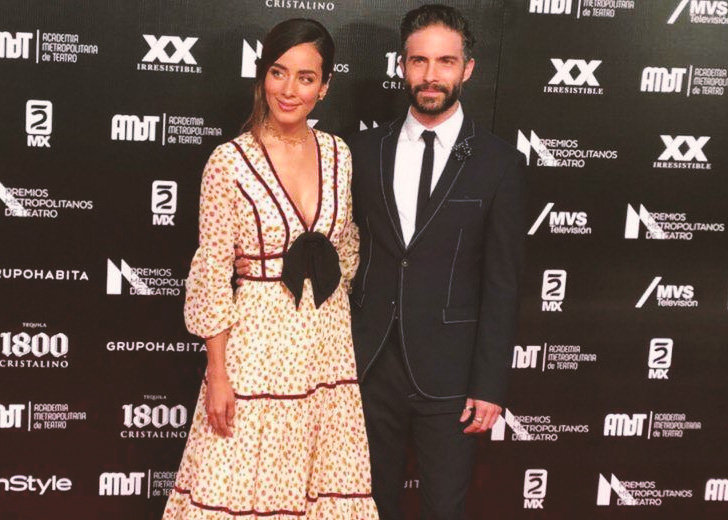 Actor Osvaldo Benavides and actress Esmeralda Pimentel have recently been seen with each other on numerous occasions. Their latest public sightings come after they got separated around two years ago. 
The actor-actress duo started dating each other for the first time in 2017, but sometime in 2019, both unfollowed each other on social media. This was the time the rumors of their break up became strong.  
But now it looks like they are back to dating each other, and it seems their love is only getting stronger as days progress. So, it won't be wrong to speculate that it is only a matter of time before Pimentel becomes Benavides' wife. 
Osvaldo Benavides and Esmeralda Pimentel's Reconciliation Rumors
The coming together of the two started getting online attention after Benavides uploaded an image of the two on his Instagram. In the picture that dates to March 5, 2021, the Por La Libre actor can be seen spending time in Disney World with Pimentel. 
In a follow-up March 6 post, Pimentel was seen with Benavides and other people, including two children whose faces were covered with emojis. 
Then on April 25, the actor posted another picture of himself and Pimentel. The photo was taken during the premiere of the 2019 Mexican comedy movie Mentada de padre.  
The big hint that almost confirms their reconciliation came in the form of another Instagram picture shared on social media by actor Benavides on May 31, 2021. In the picture, the two can be seen in medical attire, kissing each other with face masks on. This really gave fuel to the potential wife rumors.
The two were assumed to be on the set of their TV series The Good Doctor, which premiered in 2017.
On the other hand, Pimentel teased her Instagram fans with a picture, presumably of her and Benavides, on April 16, 2021. In the photo, two people can be seen sitting close to each other in bathrobes while their faces were hidden by a wooden plank.  
Esmeralda Pimentel Wants to Be a Wife and Experience Motherhood
In 2018, the Mexican actress revealed her dreams of finding "the one" and experiencing motherhood one day. She said she "believes in love" and would "love to have children and build my own family" one day.  
Talking with People Chica, Pimentel stressed, "it's something that will come when the time is right and you try to be as ready as you can." She further talked about finding the right person, "someone who shares your dreams." 
However, Pimentel admitted that she supposedly wants to become a wife and start a family but "is not really looking [for someone]" and "feel it's hard to find someone who understands my unpredictable schedule as an actress." 
Esmeralda Pimentel Came Out as Bisexual
In 2019, while she was still in a relationship with Benavides, Pimentel came out as bisexual and confessed that she liked "girls and boys" since she was little.
As quoted by Mexican outlet Yucatan, the You've Got This actress told how she "always liked girls and boys" without having had a reference "that would help me understand myself."
Pimentel further showed her support for the LGBTQ community by taking part in Corum, the Independent Film Festival of Sexual and Gender Diversity of Morelia. 
Prior to that, she posted a picture on her Instagram where she could be seen walking past a pallet of colors. The caption read LIBERTAD, which translates to Liberty in English.
The captioned word has seven different colored emojis put in between the letters, which can be taken as a nod to the seven colors of the rainbow, a sign generally associated with the queer community.