Conrad Ricamora Supports the LGBTQ Community with His Gay Characters
Conrad Ricamora is dating boyfriend Joshua Cockream.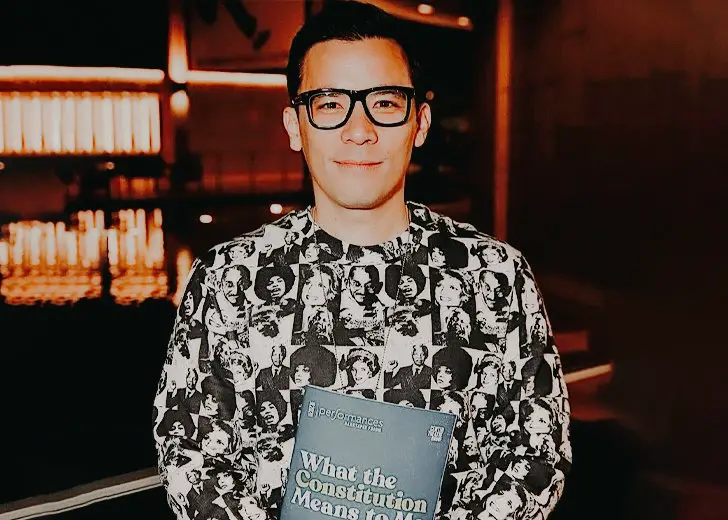 American actor Conrad Ricamora has made an exemplary impact in the film industry in his brief career.
He has acted in movies and TV shows like The Resident, The Light of the Moon, and Over the Moon. The 42-year-old actor is most renowned for his portrayal of Oliver Hampton on the ABC television series How to Get Away with Murder.
He plays a gay character in the series, representing the LGBTQ+ community proudly. That is also why he was promoted as a series regular in season 3 of How to Get Away with Murder after making impactful guest appearances in the first two seasons.
Awarded for Representing LGBTQ+ Community
On August 27, 2016, Ricamora was awarded the HRC Visibility Award by the Human Rights Campaign in Cleveland Gala.
He was honored for being outspoken on his identity in public life, representing the LGBTQ+ community on screen, and his enormous talent.
The ceremony's host introduced the Niceville, Florida native as an actor who "plays the only openly gay Asian-American character on primetime television."
Ricamora found it ironic to receive the Visibility Award though.
"It's a little ironic to be getting the visibility award because so much of growing up as a kid was spent trying to be invisible," he said.
That being said, he expressed pride at the opportunity to represent and advocate "for gay men, for gay men of color and for HIV-positive people" in his acceptance speech.
He added it was important to bring acceptance and promote equality and justice for Asian-Americans.
The actor, the son of a Filipino father and German/Irish mother, also thanked his parents for providing the space and acceptance.
Conrad Ricamora Is Dating His Gay Partner
Ricamora is publicly dating his gay partner Joshua Cockream.
Cockream's Instagram bio describes him as someone who is involved in music and law. He and Ricamora regularly share photos together to express the love they have for each other.
On February 17, 2021, Cockream took to Instagram to wish Ricamora a happy birthday. In addition, he wished him to continue to amaze, inspire and spark happiness.
Ricamora also shared a picture with his partner on June 13, 2021, and mentioned that they were at Ocean Casino Resort in Atlantic City to celebrate pride month.
Conrad Ricamora Started His Career With Theater
Ricamora, who is now an accomplished actor, began his acting career in theater. In 2013, he played the role of Ninoy Aquino in the Off-Broadway musical Here Lies Love at The Public Theater in New York City.
He received Theatre World Award and was nominated for a Lucille Lortel Award for Outstanding Lead Actor in a musical.
Following that, he was cast in his most appreciated role in How to Get Away with Murder.
Interestingly, he played Lun Tha, the lover of the King's newest concubine, Tuptim, in his Broadway debut, while he was also filming for his role in the ABC's series.
Ricamora has also appeared in the critically acclaimed, Tony-winning revival of The King & I.