Vince Sant and Girlfriend Mark Six Year of Togetherness on His Birthday
Vince Sant, and his girlfriend, Ashley Rossi, have been in a relationship since 2015.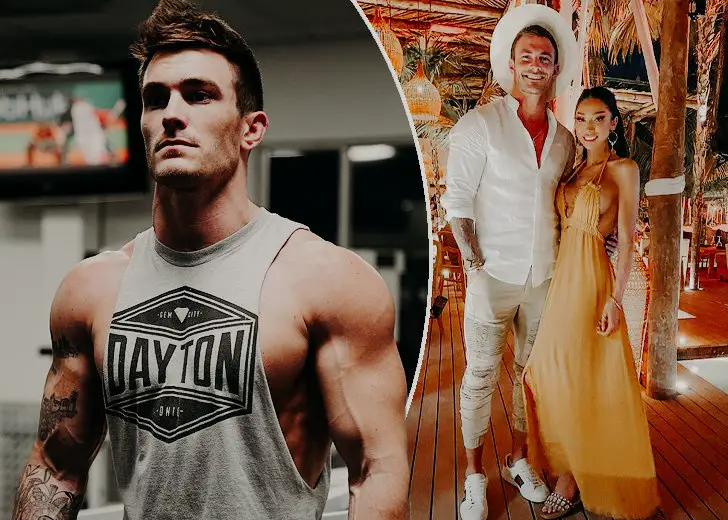 The co-founder of V Shred, Vince Sant, and his girlfriend, Ashley Rossi have been together for a long time now. 
The good-looking couple has been sharing their relationship journey with their followers since July 2017 when Rossi first shared a selfie with her beau and captioned it, "Me & Mine." 
Ever since the two have appeared in each other's Instagram feed frequently.
From cute birthday posts to Halloween celebrations, and beach dates, the pair look amazing in every picture they post together. Apparently, they also collaborate as fitness models together.
Six Years of Togetherness 
Although the couple made their relationship Instagram official in 2017, Sant and Rossi have been dating for over six years now. But they are yet to make their relationship official as husband and wife.
In a birthday post dedicated to her boyfriend in January 2021, Rossi revealed that the two have been celebrating his birthday together for the past six years and in a different country each time.
They celebrated Sant's birthday and New Year's eve together in Tulum, Mexico.
The attractive couple was photographed in a restaurant with eco-friendly decorations made of wood and bamboo in the first photo. While Rossi looked stunning in a low-cut yellow maxi dress with big hoop earrings, Sant looked dashing in a white shirt with a beige pair of pants and a matching hat. 
The second portrait was a side profile shot of the V Shred founder taking a sip from a cup.
Sant Is a Fitness Trainer Turned Entrepreneur
The fitness enthusiast blossomed his passion into one of the world's fastest-growing online fitness companies, V Shred. 
The company is working towards fitness goals by providing clients with individualized food and workout routines. V Shred provides online training programs for individuals who want to get back to their workout routine and shape.
According to the official website, they have trusted mentors for getting in great shape, mastering diet, expert supplement advice, and feeling great on the inside and out.
The fitness and nutrition brand was started in early 2018 and now has over 12 million visitors per month, 40,000 V Shred University members, 740,000 YouTube subscribers, 4,200,000 Facebook fans, and millions of Instagram followers. Apart from that, they have served clients in over 190 countries across the globe.
Besides V Shred, he is also the co-founder of a supplement line called Sculpt Nation and V Shred Apparels that sells premium workout and activewear. 
Rossi is a Fitness Model and an Entrepreneur 
Rossi is an American fitness model, founder of Current Apparels, and a social media influencer. She rose to prominence by sharing pictures of her amazing and fit lifestyle, workout, and fashion posts.
Her professional journey, on the other hand, was not always easy. She had to go through years of struggles to reach where she is now. 
But, because of Rossi's dedication and hard work, she could develop a fantastic physique and, later, a successful clothing line business and become a well-known personality on social media.
Her fitness journey has grown dramatically since her initial visit to the gym. Before, she used to focus more on cardio and not enough weight training. As a result, she didn't have the appearance she desired. But strength training regiment has proved to be a game-changer for her.