Inside Omari Hardwick's Bond with His Lookalike Brother Jamil Hardwick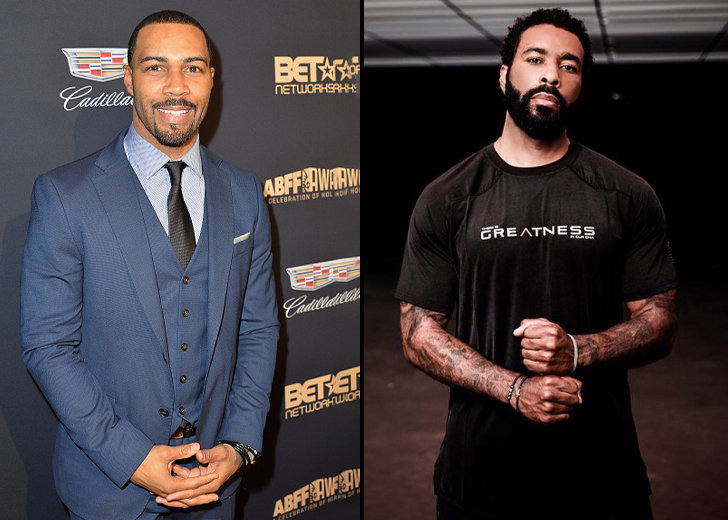 Power star Omari Hardwick is a family man. Throughout the years, he has been very open about how much he loves his wife, his children, and his siblings.
Hardwick has also made many posts about his brother, Jamil Hardwick, who looks a lot like him.
Similarly, Jamil has also posted about Hardwick. On January 9, 2022, he took to Instagram to wish his brother a happy birthday.
Posting a picture of the two, Jamil wrote Hardwick was a source of inspiration because of his ability to focus on the main things in life, as well as maximizing every moment of his life.

Omari Hardwick with brother Jamil Hardwick (Source: Instagram)
Hardwick has similarly shown love for his brother on multiple occasions. Back in January 2020, he posted a picture of himself and Jamil together at the gym.
"Tryna #WinsDayWednesday 2 Bros from the same stomach with the same stomach…," he captioned the post followed by a strong arm emoji.

Omari Hardwick with Jamil Hardwick in 2020 (Source: Instagram)
Omari Hardwick's Brother Jamil Hardwick
Like Hardwick, Jamil is also involved in the TV industry. He has worked as a producer and serial entrepreneur. He was a former co-CEO of the production company Bravelife.
According to his LinkedIn page, Jamil previously worked as a talent manager, junior partner, and producer at Chaotik Management and Production Company from 2008 to 2012. 
During his time with the company, Jamil represented lead talents in major films, including Michael B. Jordan and Allen Payne.
He attended the University of Georgia from 2000 to 2005 on an athletic scholarship. Jamil graduated with honors and was on the dean's list.
Omari Hardwick Lost Two Siblings
Aside from Jamil, Hardwick had another brother and a sister. Unfortunately, he lost both of them.
He made a tweet back in 2014, talking about the string of losses he suffered.
"I thought it was ugly losing my son. I thought it was ugly losing my brother at 45 and sister at 33. All within 3 yr span. Ugly of Hate is," he wrote.
The actor first lost his son on November 19, 2008. His wife, Jennifer Pfautch, was seven and a half months pregnant when she delivered their stillborn child.
Pfautch took to Instagram in October 2018 to share her and her husband's story on National Pregnancy and Infant Loss Remembrance Day. 
She posted a picture of her stillborn son's first sonogram, hospital hat, hospital blanket, hospital id, and pamphlet.
Pfauth wrote she was sharing her story, hoping to shed light on infant loss, which was widely considered taboo. In the caption she wrote,
I want to draw attention to the extremely large number of women who, like me, carried a life but then were forced to say 'goodbye' before they were able to say 'hello.'
Not long after Hardwick and his wife lost their son, his sister, Shani Hardwick, passed away at 33.
Tragedy struck once again within the next two years when his other brother, Malik Hardwick, died at 45.
Hardwick hasn't disclosed the reasons for his siblings' untimely deaths.