Michael B. Jordan Used to Be the Subject of a Lot of Gay Rumors. These Days He's Dating Model Lori Harvey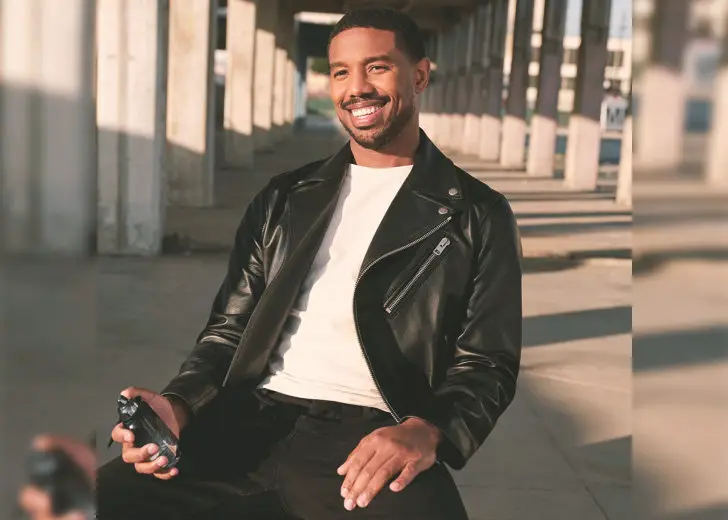 Michael B. Jordan has established himself as one of Hollywood's top stars with his work in movies like Black Panther (2018), where he played Erik Killmonger, and Creed (2015), where he continued the legacy of the hugely popular boxing movie series, Rocky.
Throughout the years, Jordan has become a beloved actor known all over the world. And like most of these celebrities who have achieved international stardom, he had to deal with a fair share of rumors and accusations.
For Jordan's case, he had to deal with gay rumors that had been surrounding him for years. During Christmas in 2016, the Black Panther star finally took to Instagram to put the rumors to rest once and for all.
In a video uploaded by The Jasmine Brand, Jordan shared he didn't usually pay attention to such things as there were all kinds of people on the internet. 
I usually don't comment creep but, you know **** today I got time. So look, whoever's angry, bitter, upset for whatever reason, grow the **** up 'cause karma's real. And I usually take the high road. I usually don't say ****, I just let it roll 'cause people are going to be people. Everybody they opinion. That's what the internet's for. They going to say whatever.
He ended the video on a positive note, wishing his fans happy holidays.
Y'all my fans. Y'all don't need to hear me ranting about some BS. Enjoy your family, enjoy your blessings, enjoy the people you hold close and cherish that.
Michael B. Jordan And Lori Harvey
Michael B Jordan made his relationship with Lori Harvey Instagram official on January 2021. She is a model who is also the stepdaughter of Steve Harvey.
The actor originally uploaded two grainy photos of him and Harvey but later deleted the post. However, just days later, he made a post wishing her a Happy Birthday on January 13.
Harvey also reciprocated with a birthday post on the occasion of his birthday on February 9, 2021. She posted several pictures of Jordan and herself and wrote in the caption, "Happyyy Birthdayyy Nugget 𐲘 I love you baby… hope today has been at least half as special as you are 𐲘"
Harvey also opened up about her relationship with Jordan during an interview with Bustle on June 2021. 
Just as I've gotten older and interests change, I think this [her relationship with Jordan] was something that I just decided to be a little more public with because it's a more serious relationship. I think we're both very private people naturally. So we just decide, if we take a picture or whatever it is, do you want to post this? Do we not?
Who Is Lori Harvey?
Harvey is a model who is currently signed to LA Models and Select Models. She starred in the 2018 Pat McGrath Lab beauty campaign and has also walked the runways for brands such as Dolce & Gabbana. Some of the other brands she has worked with are Chanel and Calvin Klein.