Omari Hardwick's Wife Prayed for Him to Land a Big Role and Be Successful in His Career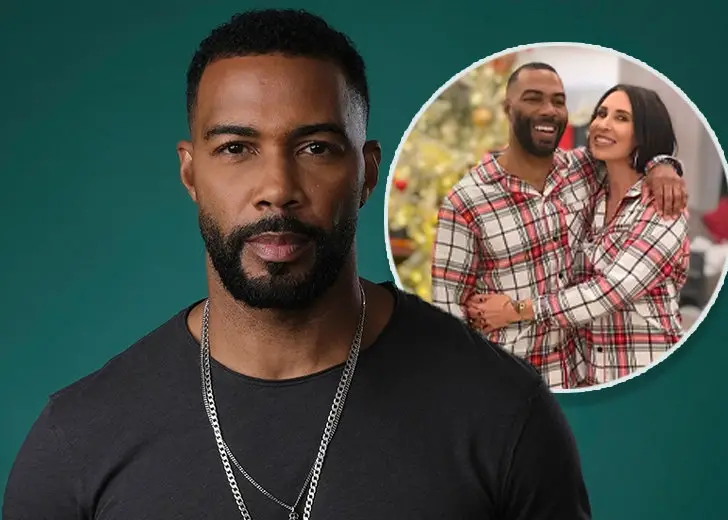 Omari Hardwick is best known for starring in the Starz series Power. However, the role and the following fame would have never come his way if not for his wife.
Being the second child that he was, Hardwick never thought to take the position of the leading man. The thought was further strengthened by his upbringing.
Hardwick used to play football, but his mother had told him to hide his muscles because of her Catholic views.
Because of this and his mother's teachings, the actor always wanted to be modest and keep things low-key.
This caused him to miss out on many opportunities and he wasn't even going to try for the leading role in Power. Thankfully, his wife, Jennifer Pfautch convinced him otherwise.
Besides encouraging him to try for the role, his wife also prayed for him. In an Instagram post he made, Hardwick opened up about the subject.
"Between 45 days of prayer from a one @mrsjaeh asking God to 'help me embrace my Power & Dominion' (yes, that's the word:power)... God has answered that prayer & spoke to me," wrote Hardwick in the caption.
When speaking to Ebony, Pfautch said she didn't convince him to take the role. She noted that her husband's soul knew it was time to embrace what God had planned for him career-wise.
Omari Hardwick and Wife Have Two Kids
Hardwick and Pfautch tied the knot in 2012. Together, the couple has two kids together — Brave and Nova.
Over the years, though the two have revealed plenty about their relationship, they have kept the spotlight away from their kids.
Hardwick and his spouse rarely post anything about their kids and you only find a couple of posts, even after scouring their Instagram pages.
The Power star has only made two posts about his kids as of January 2022.
The first post was made back in June 2020 and it features a picture of his children placing a paper with "king" written on it around his head.

Omari Hardwick with his kids (Source: Instagram)
"A Papa on his throne & royal court…. Without which I'd be a lost puppy. I love you both more than life. You are my lil queen & king in the making." He captioned the post.
Hardwick also posted a picture of himself and his son donning matching t-shirts on January 1, 2022. He lovingly referred to his son as his "lil Bulldaaaawg" in the caption.
Omari Hardwick & His Wife
Pfautch has been supportive of her husband ever since they got together. Hardwick has also expressed his love for his partner on multiple occasions.
However, while the pair have shown nothing but love for each other, they have come under fire multiple times.
Hardwick and Pfautch have received backlash for their interracial marriage on social media, especially by his fans.
Both Hardwick and his wife have clapped back at the people who have left hateful and disrespectful comments.
When someone posted an image of him and his spouse and wrote Hardwick had lost points for "marrying white," the actor wrote in response: "I'd prefer you not have me. You just lost all points with me. Good luck in life."
Pfautch has similarly made several posts where she has addressed the issue. 
Hardwick and his partner take to Instagram every year to mark the day when race-based restrictions on marriage were lifted in the United States.
They have also tried to bring more acceptance for people in similar situations.