Why Did Jennifer Pfautch Receive Hateful Comments For Her Ethnic Background?
Jennifer Pfautch is the wife of actor Omari Hardwick. Omari's fans sent a lot of criticism and ill words towards her when they learned she was white. Since the incident, she has put efforts to spread love and positivity across people of all color, race, creed, sex, or sexual preference.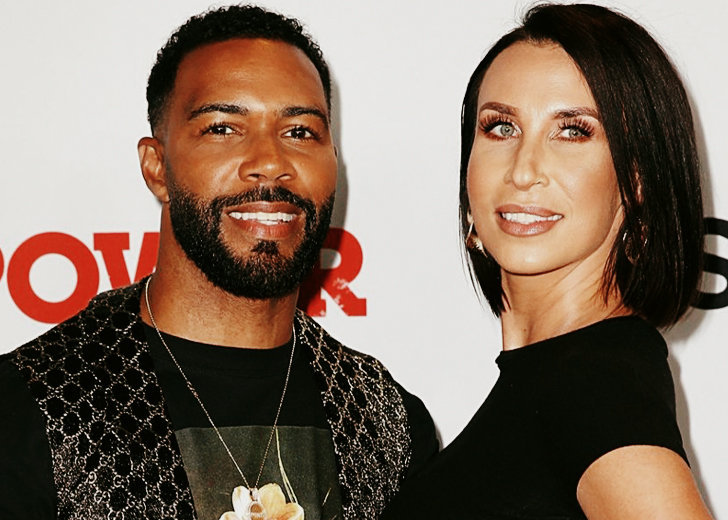 Jennifer "Jae" Pfautch is a former publicist and wife of Omari Hardwick, an actor popular for appearing in TV series like Power, Dark Blue, and Saved.
While Pfautch remains private in comparison to her actor husband, she does receive negative feedback on her social media ever so often for being white. However, setting aside the bitter words, she always puts in efforts to spread love and positivity.
Jennifer Pfautch was Criticized for Interracial Marriage
Pfautch and Omari Hardwick tied the knot on May 4, 2012. Despite being happy and in love, the couple faced backlash for their interracial marriage on social media, especially by Hardwick's fans. Why? They learned that Jae's ethnic background was different from that of her husband's. She was called ugly and showered with hateful and disrespectful comments.
The two have since tried to bring more acceptance and spread the love for people with similar circumstances and everyone else. They also celebrate the anniversary of the Supreme Court's decision to strike down all state laws banning interracial marriage. 
Together, this beautiful couple has two children, Brave and Nova.
Pfautch is Pro-Human and Believes in Pro-Equality
Pfautch owns a blog named "Mrsjaeh.com" where she shares recipes along with motivational and inspirational content. She is passionate about people and says she likes to remind other humans how powerful they really are and how much capacity they have in them to create, accomplish, and thrive. Pfautch is also an anti-racism activist who posts about unity and anti-racism.
In her blog, she describes herself as 'pro-love, pro-YOU, and pro-ME'.
I am pro-love. I am pro respect towards oneself and others. I am pro-growth even when it hurts. I am a pro-woman. I am pro-health, whatever that looks like. I am pro-unity- we can do way more together than apart. I am pro-equality regardless of race, creed, color, sex, or sexual preference. I am a pro conversation. I am pro individuality. I am a pro heart but in an intelligent way. I am pro intellect but in a heartfelt fashion. I am pro YOU and pro ME.
Jennifer Pfautch's Husband is More than Just an Actor
Omari Latif Hardwick is an actor best known for his role as James 'Ghost' St. Patrick in the American drama series Power. He has appeared in movies like Kick-Ass,  A-Team, and TV series such as Dark Blue, Saved, and Being Mary Jane. His wife played a huge part in convincing him to take Ghost in Power's role, which helped him bring stardom.
Before he got into acting, he excelled in basketball, baseball, and football. He even went on to play college football at the University of Georgia. Growing up, he was very involved in sports, but he also had a passion for the arts. He had participated and won awards in the National Slam Poetry. 
Hardwick also mentioned that sports played a huge role in his success in the entertainment business as it taught him dedication and discipline.
Along with excelling in different paths of his career, the Power actor is also an amazing dad. He considers fatherhood as the greatest job gifted to him.