Olivia Culpo's Boyfriend Christian McCaffrey Wiped Her Reservations on Dating Athletes
Olivia Culpo recently celebrated her second anniversary with Christian McCaffrey.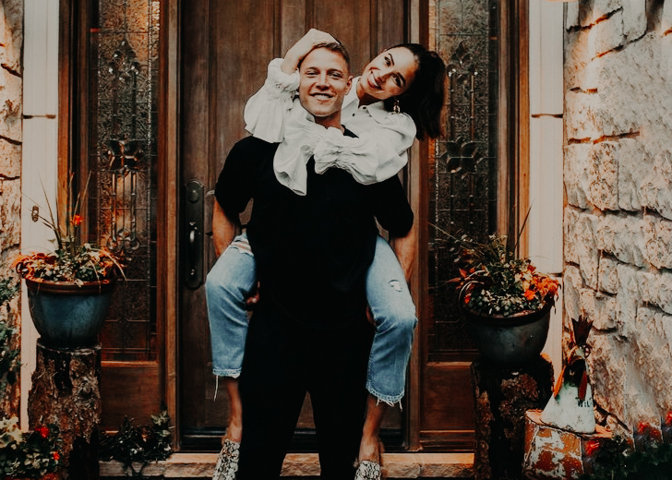 Olivia Culpo is a well-renowned figure in the pageant industry. She is a model, influencer, actress, and businesswoman. 
2012 was an exceptional year for Culpo. She won Miss Rhode Island USA, followed by Miss USA. And then went on to win the Miss Universe pageant as well. Culpo is the eighth American to be crowned with the title.
Culpo has been in a relationship with various men. Currently, she is dating the running back for the Carolina Panthers, Christian McCaffrey. 
Culpo Had Reservations about McCaffrey
Before dating the Carolina Panthers star, Culpo had three public relationships.
First, she dated singer Nick Jonas from 2013 to 2015. Then, she dated Tim Tebow, the tight end for the Jacksonville Jaguars, until November 2015. 
Then, the former Miss Universe was with another football player, Danny Amendola. She was in an on-again-off-again relationship with him from 2016 to 2019. 
Not much is known about their dating history except for the lengthy rant Amendola went on, confirming their breakup. 
In April 2019, via a now-deleted Instagram post, the athlete bashed Culpo and her lifestyle. He posted a video of the model making pancakes and, on the captions, told his followers about how he wanted a private life, but Culpo did not. 
He wrote that the former Miss USA wanted to be noticed on the internet and in Hollywood, to earn money. He accused her of living a "fishbowl lifestyle" and said that he did not enjoy the limelight. 
He explained that while they had a good time together, Culpo used to get mad at him for not posting about her on social media. They dated on and off before eventually breaking up in 2019.
After her messy breakup, the former Miss Universe wanted to take a break from dating football players. However, she was introduced to McCaffrey by her friend Kristen Louelle and her husband, Tyler Gaffney. 
They assured her he was a good person, but Culpo was skeptical about dating the NFL player because of her two past relationships with fellow athletes. But once she met McCaffrey, she changed her mind. 
They started dating in July 2019 and have been together ever since. 
I think timing is everything, and I think we all evolve and we're meant to meet people that teach us a certain lesson in life. Sometimes that lines up to really move forward and other times it lines up because you were supposed to learn something and then that's it.
Culpo and McCaffrey's Second Anniversary 
Regardless of Culpo's unpleasant dating history with the NFL players, she is in a happy relationship with McCaffrey. Recently, the pair celebrated their second anniversary. 
On June 22, 2021, the pair shared pictures of one another on their respective Instagram. McCaffrey shared a picture of them walking on the beach, whereas Culpo shared a series of photos of them celebrating their anniversary. 
She gushed about her beau, calling him the "hardest worker with the biggest heart." She also credited him for being her inspiration, since she gets to see him work every day to make his dreams come true.
She ended her message by calling herself "the luckiest girl in the world" and complimenting her boyfriend's dance moves.