NFL's Troy Polamalu and Wife Theodora Maintain a Lowkey Personal Life
A look into the Polamalu household.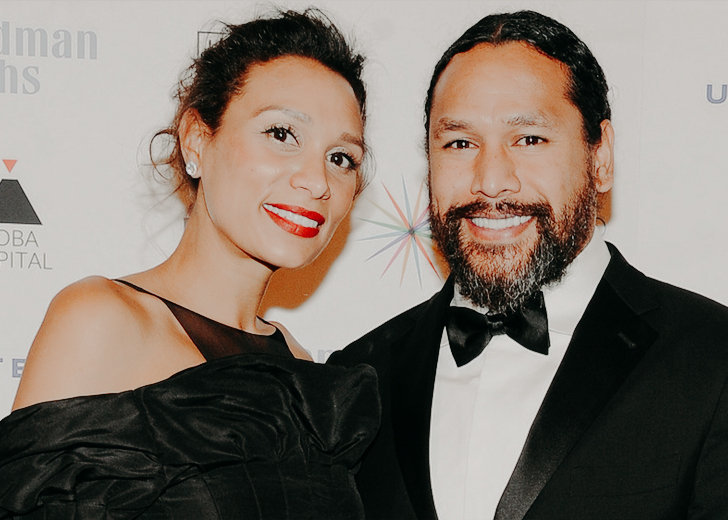 Former American football player Troy Polamalu is one of the best safeties National Football League (NFL) has ever seen. He played for the Pittsburgh Steelers for 12 years straight (2003 to 2015).
While his professional life is highly publicized, Troy has kept his personal life under wraps. The NFL player is married to Theodora Holmes, and they have two sons — Paisios and Ephraim Polamalu.
The Polamalu and Holmes Family
Troy comes from a family who loves football as much as he does. His uncle Kennedy Polamalu was a running back coach for Jacksonville Jaguars for five years. He was also the offensive coordinator for UCLA. 
His cousins, Joe and Maika, also play football. As a linebacker, Joe played for Oregon State University, while Maika played for The United States Naval Academy as a fullback.
His other cousins, Leie Sualua, played for the University of Oregon and Nicky Sualua played for the Dallas Cowboys and Cincinnati Bengals. 
Like her husband, Theodora also comes from a family with football players. Her father, Michael Holmes, played for Michigan as a defensive end. Her brothers, Khaled and Alex Holmes are also NLF football players. Alex has played for the Miami Dolphins and St. Louis Rams, whereas Khaled has played for the Indianapolis Colts. 
Troy and the Holmes siblings attended the University of South Carolina (USC). Theodora met her future husband through Alex since Troy and Alex used to play for USC together.
Before asking Theodora out, the Steelers' safety asked Alex for permission, and the rest is history. 
The duo got married in 2005. Three years into their marriage, they welcomed their first son, Paisios, in October 2008, while their second son, Ephraim, was born in September 2010.
After almost 15 years of their marriage, the pair are still happy together and live outside San Diego, California, in a $9 million Spanish-style mansion. 
Troy Was Fined For Calling His Wife 
Back in 2011, the NFL star was fined $10,000 for calling Theodora from the sidelines. During a Pittsburgh Steelers v. Jacksonville Jaguars game, Troy received a brutal hit, so he was forced to leave the game.  
Since he had received a fair share of concussions throughout his career, he didn't want his wife to worry. He thought Theodora saw the hit on the TV, so he used the team doctor's phone to call his wife and inform her he was all right. 
However, the NFL doesn't allow their players to use the phones in the bench area before and during the games. Since Troy had used it during the game, they fined him $10,000 for violating the rules. 
Troy Retired From NFL To Be With Family
After glorious 12 years with the Pittsburgh Steelers, Troy retired in 2015. He made his announcement via the Herald-Standard newspaper. 
He clarified that the primary motive behind retiring was to spend more time with his wife and kids. At the end of the 12th season, he had the opportunity to be with his family and enjoyed it a lot, which eventually led him to make the decision.
He revealed Theodora had been the most supportive of his decisions. Even when he was confused, she would mention how she would always have his back, no matter what he did. 
Eventually, at 33, Troy retired from football, with numerous accolades under his belt. He played 158 regular seasons, 15 playoff games, and three Super Bowls throughout his career. With him, the Pittsburgh Steelers have won two Super Bowls. 
He was named NFL Defensive Player of the Year in 2010. In 2020, he was officially elected to the Pro Football Hall of Fame, beating Indianapolis Colts receiver Reggie Wayne to it.