Oksana Masters' Doubts Led to Her 2014 Paralympics Silver
Oksana Masters has eight Paralympic medals across three different sports.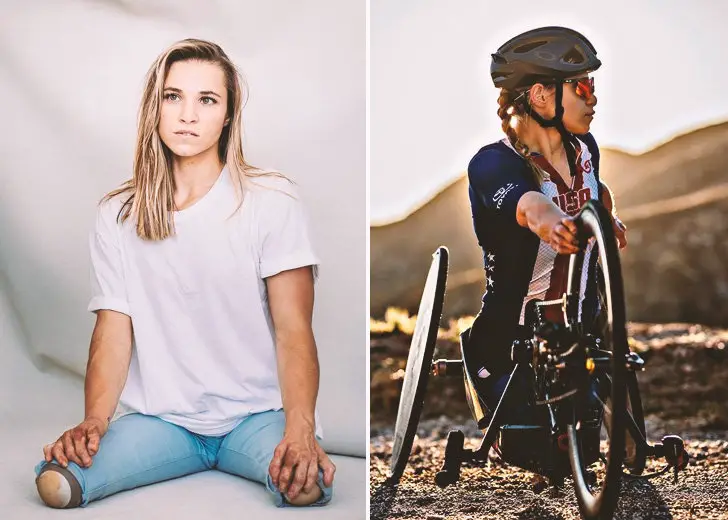 Oksana Masters has competed in four Paralympic sports — rowing, biathlon, cross-country skiing, and hand-cycling. She earned medals in three different sports, leaving her medal-less only in hand-cycling.
Now, she eyes a medal in the 4th sport with the ongoing Tokyo 2020 Paralympic Games and the Beijing 2022 Paralympic Games ahead.
"I know there's going to come a moment where I will not be able to use my body in this way," she told Glamour magazine on August 27 this year. "I want to take advantage of every single day that I can."
While that is there, the 2018 Pyeongchang gold medalist's journey to represent herself and her country is in itself a big milestone. Otherwise, it is an impossible task for anyone to achieve such feats in their lives if they were to be born with none of the weight-bearing bones in their legs.
Masters has also defied varied challenges several times with her ability to turn those challenges into fuel for her always smoldering motivation. "I definitely have those moments of, not 'Why me?' specifically, but like, 'Are you kidding me?'" she told the publication.
In the interview, she recalled how she was hooked to rowing after first being introduced to it as a teenager and used to wear her sports uniform like her wedding dress.
She added, "It was my wedding dress: I put it on and I just knew it was the one — my body felt so perfect and at home."
With that passion for her sports, Masters went on to bag a gold medal in para rowing's trunk and arms mixed double at the London Paralympics in 2012. Shortly after, however, she broke her back. The doctors told her she could never row again.
Even though she felt devastated at first, quitting wasn't her thing. Hence, she took up Nordic skiing and cycling thinking the new training techniques would help her get in shape for rowing again.
I thought about how I could fix what was wrong with my body so I could make it healthy enough to row again.
Two years later, it was clear that rowing really would not be an option for her anymore. However, she developed a closeness with her two new sports by that time. She eventually competed at the 2014 winter Paralympics in Sochi and won silver in cross-country skiing (12 km sitting).
Masters also rates 2014's silver highest amongst her eight Paralympic medals since it was a solo accomplishment. She was the first U.S. woman to bring home a Nordic skiing medal (Olympic or Paralympic) in 20 years.
"I was just coming off rowing in London where my event was trunk and arm mixed doubles," she said. "I just didn't believe myself. Like, I had a strong guy that helped me. My mentality [in Sochi] was that I wanted to know I could do it on my own, that I belong on this world stage."
Meanwhile, the Ukraine-born American Paralympic rower equals the feat of winning medals in three sports with her boyfriend, Aaron Pike. Masters and Pike are the only two Paralympians in history to do so.
The couple reportedly met at the 2014 opening ceremony in Sochi and has since been together with each other.